These tips will get you ready so you can enjoy your first hike.
As we head into the cooler months of fall, the desire to enjoy leaf-peeping season is undeniable. Hiking is a great way to take in the annual color change up close. If you're new to hiking, autumn is as good a time as any to get started. And, of course, you can hike year-round!
Preparing to hike isn't all that different from getting started trail running. In fact, the similarities are striking! But this guide focuses on how to prepare for a hiking adventure. Here we outline checking in on your fitness level, planning a day hike, trail etiquette, gearing up to hike and picking footwear.
Assess your fitness level
Having a solid understanding of your current fitness level will help you figure out what kind of hike you'll be able to do comfortably and have fun. If you're starting from the couch, that's great! We recommend picking trails that are short and flat while you build fitness and acclimate your muscles and joints to walking on uneven surfaces. Many local parks have dirt paths in the woods and around ponds that are a great place to start.
If you're moderately active and looking to mix things up, finding trails that are a few miles long is a nice place to start while you're getting used to walking on new terrain. This is helpful even if you're very active, but new to hiking. As you gain fitness and familiarity with trekking on dirt, gravel, roots and rocks, you'll find it easier to tackle new and harder trails.
Remember: Hiking challenges your body differently than walking, so if you're used to moving fast on pavement, be prepared to move slower on trails.
Plan a day hike
When preparing for a hike, remember that you don't have to go very far, get a ton of elevation gain or do any scrambling to have a good time. The goal is to do a hike that is just challenging enough to feel rewarding and makes you want to do it again.
We love checking apps like AllTrails for route suggestions. You can search for hikes based on length and filter down for things like dog-friendly routes, waterfalls, lakes, views and more. Hikes with scenic spots are fun because you can stop for a snack or lunch and take photos.
When researching hikes, you'll see three different types:
Out-and-back: These routes will have you walking the same trail back that you took out. Out-and-back trails are great because you'll get an entirely new perspective on the way back, and might even see things you didn't spot on the way out. Plus, it's a little harder to get lost on an out-and-back route.
Loop: Loops are exactly what they sound like - a route that starts and ends at the same point and travels in a loop. Sometimes these are also called "lollipops" if there is a straight section before starting and ending the loop. These routes are nice because you're guaranteed to get different scenery along the way.
It's worth noting that other trails might join up along the loop, so it's important to be familiar with the route you want to stay on by using maps and apps. Some loop trails require that you travel in a single direction - if this is the case, it will be noted on the map with arrows indicating whether to travel clockwise or counterclockwise.
Point-to-point: A point-to-point trail is unique because it requires a little extra planning. You'll only travel one direction along a point to point, so if you're hiking alone, logistics get more complicated. If you're hiking with friends, you'll want to leave a car at the end and drive to the starting point together. When you finish the hike, the car you left behind will be ready and waiting for you to bring your friends back to their car at the start.
Point-to-points are popular for people who are section hiking longer trails, such as the Appalachian Trail. This gives you the chance to experience a piece of a longer trail without committing to hundreds–or thousands–of miles of hiking.
If you're not sure about your fitness level, picking an out-and-back is perfect so that you can easily turn back. You can always try it again and see how your fitness improves each time you go further before turning around.
Trail etiquette
New hikers are often surprised to discover that there is such a thing as proper trail etiquette. These guidelines help make the experience pleasant for everyone on the trails, including hikers, bikers and people riding horses.
Our favorite trail etiquette guide from the National Park Service goes into more detail, but here are a few quick tips.
Stay on the trail. Stepping off the trail can result in damage to fragile ecosystems. This includes when trails are wet or muddy. If conditions are poor, it's best to plan your hike for a different day.
Respect the wildlife. It's thrilling to see animals when you're out for a hike, but they are wild and it's best to give them space. Don't approach, touch or feed wildlife.
Know your right of way. Hikers coming uphill have the right of way, so if you're hiking downhill and approach other hikers, step aside so they can pass. Cyclists yield to hikers and horses or pack stock. Hikers should also yield to pack stock and horses.
Don't forget to throw out a friendly hello when approaching others on the trail. If you're approaching someone from behind or are approached from behind, many will say, "On your left," as an indication that you or they would like to pass on the left side. This lets the person ahead know to step to the right to make room for passing.
Gear up for hiking
When you're ready to hit the trail, you'll want to make sure you're geared up with all the essentials for a day hike. It's a good idea to start with the 10 Essentials, and that list includes things like first aid, food, water and a water bottle, rain gear, and extra layers. Plus, here are a few TrailHeads styles that are lightweight and take up next to no room in your pack when not in use: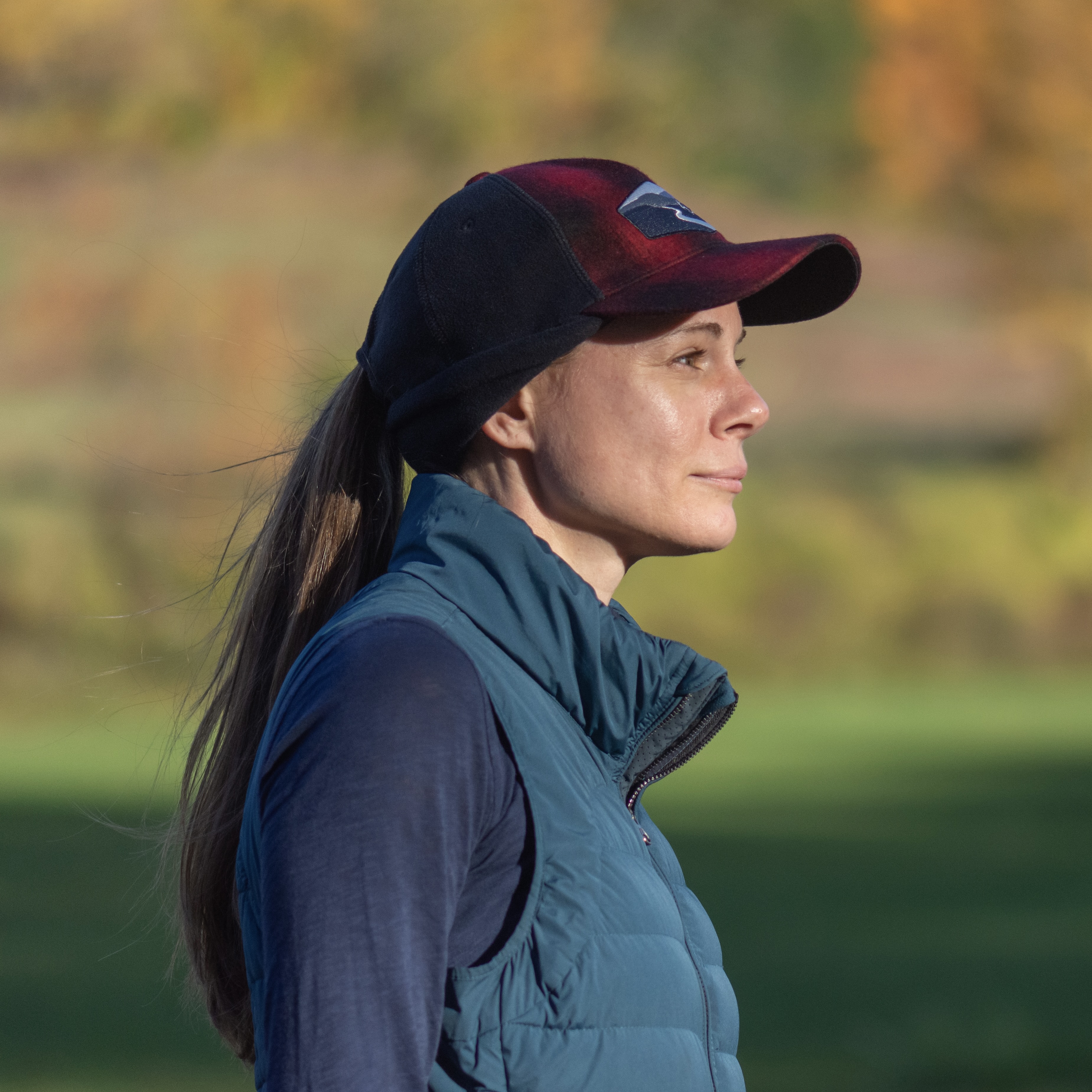 Hiking shoes
Don't forget a good pair of footwear. When you're just starting out, you might not feel ready to invest in new hiking shoes, and that's okay. A sturdy pair of closed-toe shoes that has some good traction on the soles is enough to get you started. Sneakers are just fine!
When you're ready to invest in a new pair, there are four popular types of shoes used for hiking:
Hiking boots are made of sturdier materials, like leather and dense midsoles, and have a collar that laces up over the ankle. These are best for people who need some extra ankle support or are hiking longer distances and rugged trails and need a sturdier boot that can take a beating.
Hiking shoes are similar to boots because they're made of sturdier materials but are styled more like a sneaker. These won't have the same ankle support as a boot.
Trail running shoes have become quite popular for hikers because they're lightweight. Some are more cushioned than others, some have rock plates in the midsole to protect the soles of your feet from bruising, and the rubber outsole that touches the ground can vary from shoe to shoe.
Sandals are gaining popularity with hikers. A good pair of technical sandals feature strong webbing straps, arch support and rugged outsoles that grip terrain with ease. These make water crossings super easy because they're lightweight and dry quickly.
There's much more to each style than the basics listed here, and each has its own pros and cons. It's always best to head to an outdoor retailer to get fitted and try on all the different options available. Everyone's feet are different, and what works for your friend might not work for you!
Check out our blog for more tips to help you take the trail less traveled.