Ah, the great outdoors. Fresh mountain air, green trees, the wide open out-there . . . Nothing can beat it.
For adventure lovers and outdoorsmen (and women!), we've compiled a list of our favorite outdoor blogs. These blogs range from general outdoor blogs to camping, cycling, skiing, and snowboarding.
Some of them are specifically geared toward women or parents with small children, but don't be shy. The outdoors is for everyone, and so are these blogs.
Best General Outdoor Blogs

This website is run by an outdoorsy family that enjoys spending their free time mountain walking, canoeing, and camping. Get inspired for your own family adventures; read all about their experiences—munro bagging, road trips, safari walks, and more. Also, if you're looking for the most family-friendly outdoor gear, they've got reviews too.

Chris and Mary aren't your average everyday travel bloggers. They're also travel professionals, with fifteen years of tourism marketing and content marketing under their belts. They blog about a number of things, including water sports, mountain sports, eco-tourism, and yoga. This couple has traveled all around the world and is always planning their next adventure.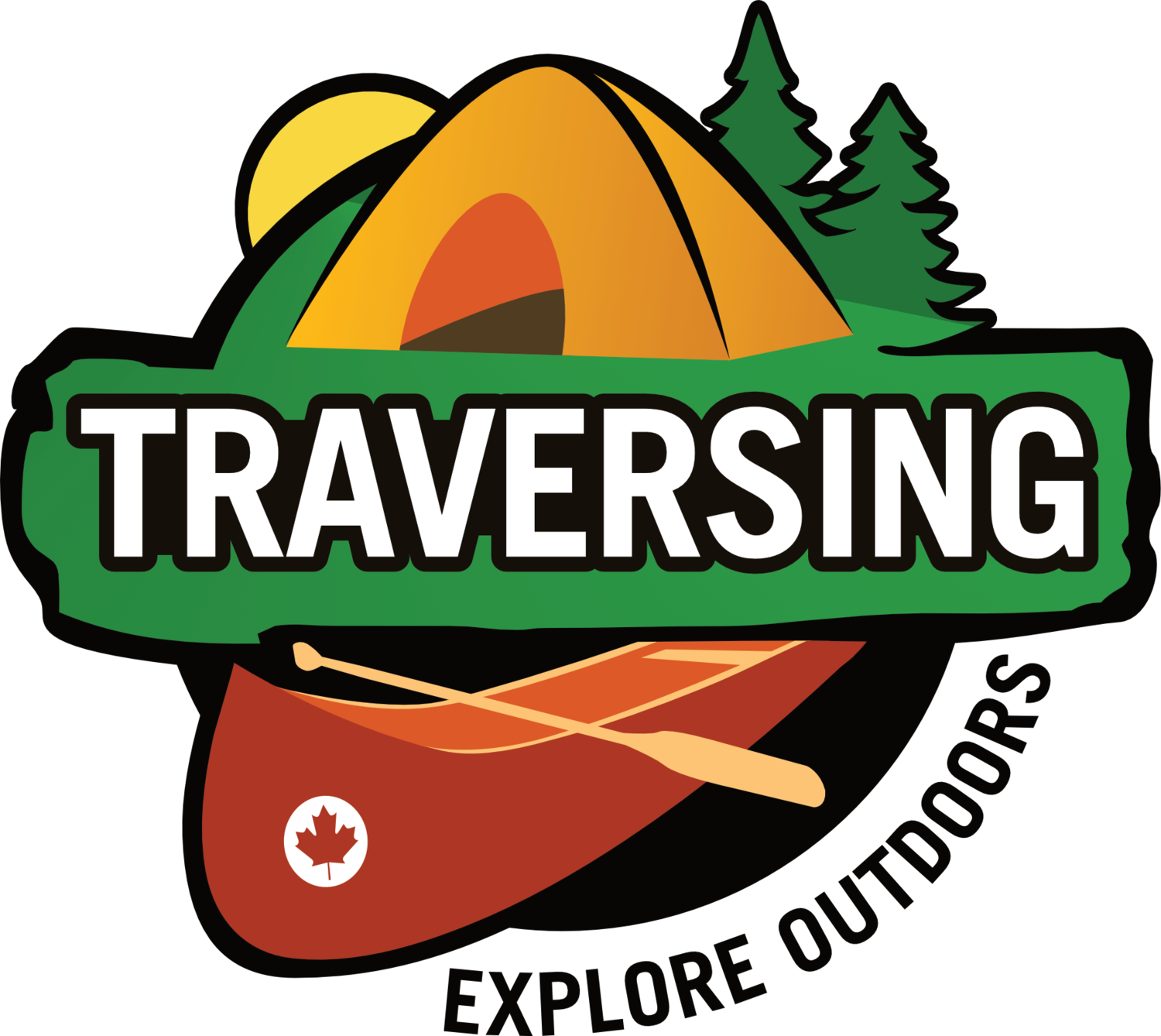 Here's a Canadian website that's all about camping, canoeing, and sharing what Canada has to offer. They publish blog posts daily—everything from freeze-dried meals for campers, knives and camping gear, and updates on national park rules. If you're adventuring in Canada, or are planning to soon, then this is the site for you.

Karen Ung, owner of the Play Outside Guide site, lives in Calgary. She's an outdoor adventurer and travel blogger and has a degree in geography. She loves everything to do with the great outdoors. Learn all about where to eat, stay, and play in Western Canada and beyond. You'll also get great tips on what to bring for your next adventure.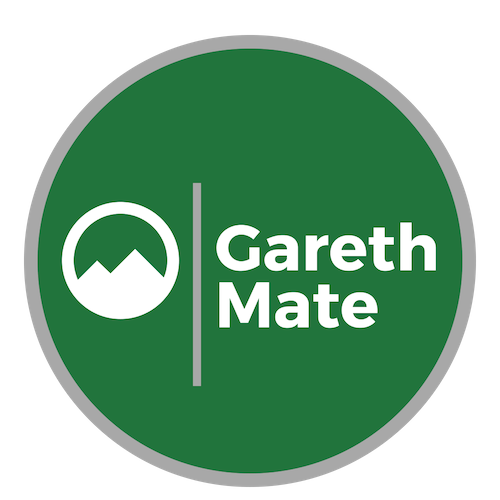 Gareth's an Englishman now living in the Netherlands. He's all about that fresh air and outdoor adventuring. As a photographer and blogger, he shares his thoughts and stories of his adventures on his blog. He's also got a bunch of awesome how-tos from making stone-age tools to bird feeders.

Gwilym Stark runs his own company, the Wet and High Adventures Ltd. In his spare time, when he's not out on adventures, he runs this blog. Readers will find great posts on kayaking, sailing, and a host of other outdoor activities. You can also follow his adventures traveling Europe on his motorcycle.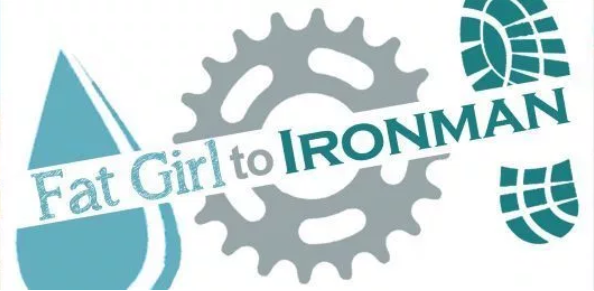 Tamsyn started her weight-loss journey as an "overweight couch potato" (her words). She's since lost over 2 stone (28 pounds!), and now she's committed to staying fit and active. Get your daily dose of positivity and motivation from this triathlete, running coach, and fitness instructor.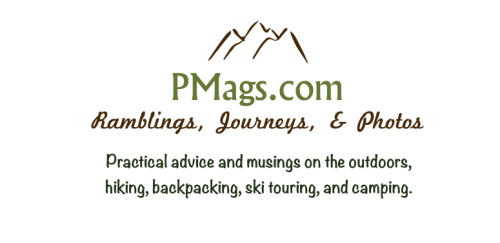 Paul Magnati, or PMags, loves the outdoors. He bikes, hikes, backpacks, and writes all about his adventures in his blog. He's a full-time guide who used to host his own podcast (The Trail Show), Paul Mags's website is a great place to get practical advice on the outdoors—everything from skiing to camping and more.

Allison is on a mission. Her mission is to help women become "confident, self-sufficient, outdoor adventure badasses." It's right there on her homepage. She helps them train for outdoor backpacking, hiking, and rock climbing. Follow her blog if you want a dose of outdoor empowerment. Or even some delicious one-pot camping meals for your next trip!
Best Running Blogs

Here's another badass lady who loves the outdoors. Vicky's an ultrarunner and a full-time mom. She writes all about her adventures as an ultrarunner—every post is a story. If you're looking for a big dose of running inspiration today, and some exciting running stories, then this is the blog to visit.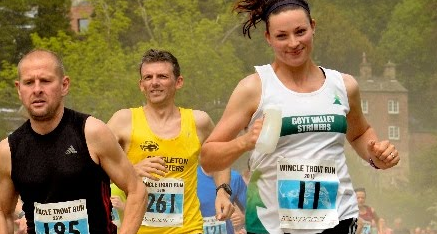 Fell running, also known as hill running, is this lady's passion. She regularly posts stories of her adventures in running, often accompanied by pictures of her and her adorable dog. The blog's goal is to inspire other grassroots athletes to "take the plunge and try new things." Go check her out!

This is Scott Dunlap's blog of trail running, ultrarunning, triathlon, and other life adventures. Here's a blog for runners who want to read interviews with other athletes for running tips and more. Scott also posts research on running, new product ideas, and sometimes puts up his own original fiction.

Wendy enjoys taking the "long way" home. That means she runs. A lot. Even after she was diagnosed two years ago with rheumatoid arthritis. She's still planning on running the Big Sur Marathon and Chicago three times. She posts a lot of inspiring, motivational posts, like this post about how you shouldn't compare yourself with other runners.

Anna loves apples (hence the name) and running. Her blog is all about running and meal prepping, and it even has some tips on making your home more zen here and there. Right now she has a hamstring injury, which is keeping her from running, but we know that's not going to keep her from running too long!

Fitness Fatale is run by self-confessed exercise addict and mom of three, Nicole. She's on a mission to help women find strength and balance. This coach helps women in postpartum get fit, active, and healthy—without abandoning beer and pizza night. Go check her blog out if you're looking for some running and workout tips.

"Running. Blogging. Fitness. Food. Runcations"—that's what Kookyrunner is all about. (And in case you're wondering, runcation means a "running vacation.") Kim, a.k.a. Kookyrunner, posts running gear reviews and motivation for runners. If you're training for a run, follow Kim for weekly updates and summer-training plans for a boost of confidence.

Jeff McCarthy is another trailrunner who's blogging to help motivate other trailrunners, wherever they are on their running journey. He's won several awards for his blog and writes for Trail Running magazine; he is also a race reporter and an aspiring running coach. Check out his fuel food and smoothie recipes before you gear up for your next run.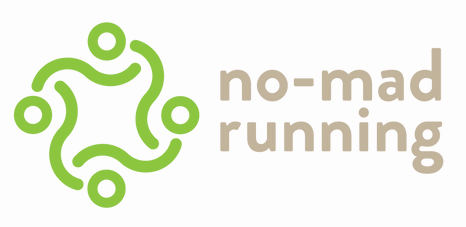 At No-mad Running, they run for the love of running. The blog is run (no pun intended) by Ashley and Katie, both outdoor enthusiasts. They have courses on trail running, do some sports therapy, and post running tips and stories regularly. If like them you want to help the environment on your run, check out their article on plogging.
Best Hiking Blogs

Here's a website for outdoor enthusiasts in and near London. Get out of the big city and hike up some hills with Catherine, who does several short walking weekends. If you're in London and are aching for some green, check out this article on where to hike near London.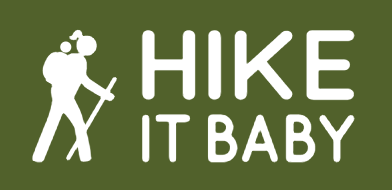 Hike It Baby is a website and community for parents who want to introduce their children to the great outdoors. They're all about making hiking fun for parents and their small children. If you've got your own little ones and want some tips for hiking with them safely, check out Hike It Baby's blog today.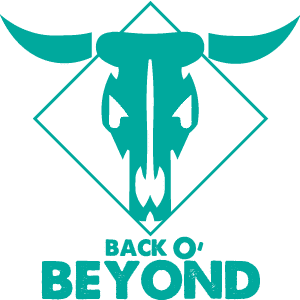 Hiking and backpacking guides, trip reports, first-aid tips, and gear reviews—you can expect all that and more from Back O' Beyond. Run by Max and Kim, a married couple in love with the outdoors, this is a neat website that's a great resource for anyone who wants to get some adventure in their lives.

Bridget is a military wife who spends a lot of time outdoors. She takes a lot of great photographs, which you'll find on her blog. She's also got an advice category in her blog, so if you want to ask her about anything from outdoor living to being a military spouse, send her an email.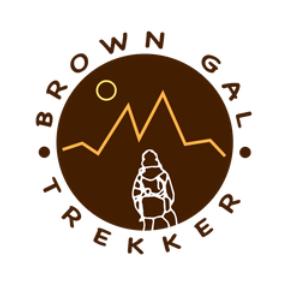 Founder Marinel M. de Jesus, a.k.a. Brown Gal Trekker, is a public speaker who talks about how anyone can be empowered to adventure around the world. Check out her blog here. She practiced law for fifteen years before she discovered her passion for mountain trekking. Now she is a public speaker, and she contributes to Huffpost, Matador Network, and Medium. Her book, Tales of a Brown Girl Trekker, is available now.

Annette of Beyond Limits on Foot has always been really fond of the outdoors. She made it her life, and now she blogs all about hiking and backpacking. Curious readers can find tips on outdoor adventure, as well as gear and gift ideas for the outdoorsy special someone in your life.

The Big Outside: Stories and images from America's and the world's best outdoor adventures. Join Michael Lanza as he offers images, stories, and expert trip-planning advice on hiking in America and all over the world. If you're looking for some adventure this year, check out his article on 10 adventures to put on your bucket list.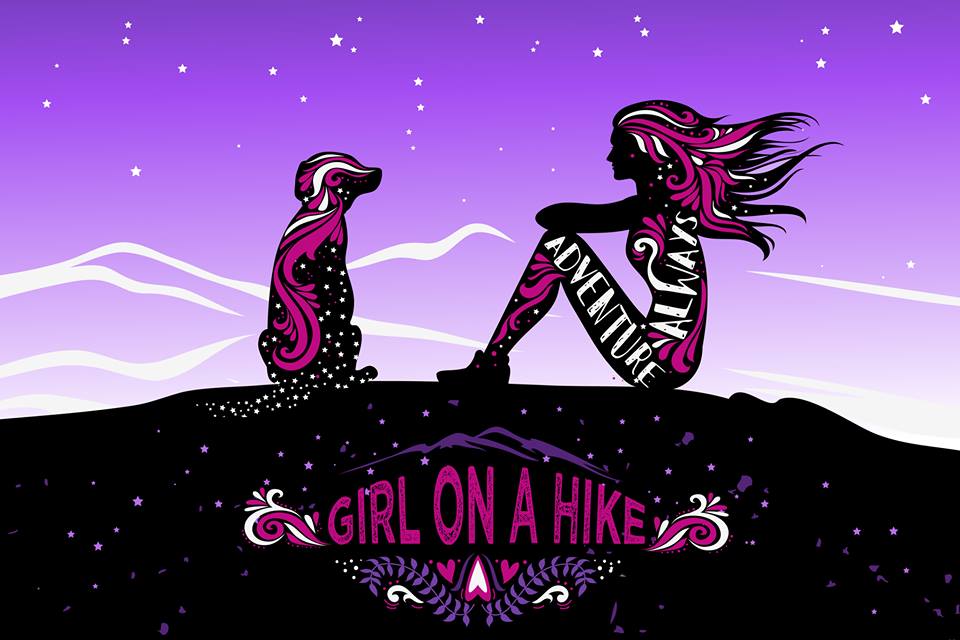 At first glance, Girl on a Hike is a really girly website—but don't let all the pink fool you! Being girly doesn't mean you can't go out on an awesome outdoor adventure. This website offers stories and tips for hiking, camping, backpacking, winter adventures, gear reviews, and more.

Mark hikes all across West Yorkshire with his dogs. On his website, Halfway Hike, you'll see kit reviews for hiking gear, bucket list challenges, and tracks and trail guides in and around moors. This is a great website for people who live near and around the area or people who are interested in seeing the majestic English moors for themselves.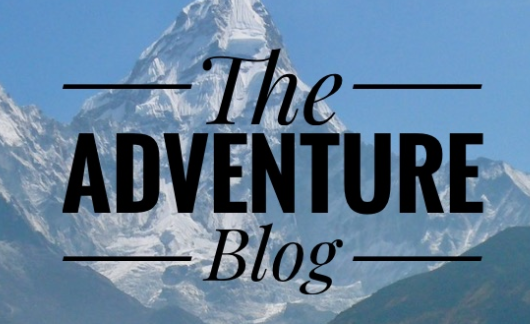 Big fans of outdoor adventuring, backpacking, hiking, and mountaineering will be big fans of this blog. There's something for everyone at every skill level of adventurer. How-to videos galore for beginners, gear reviews, guides, and so much more. The Adventure Blog is pretty high up on our list of blogs to check out.
Best Camping Blogs

Tents n Trees love families, and they love helping families get out and enjoy nature with each other. This site is run by family man and former Eagle Scout Scott. This is a great website if you're just starting to get into the habit of camping with your loved ones.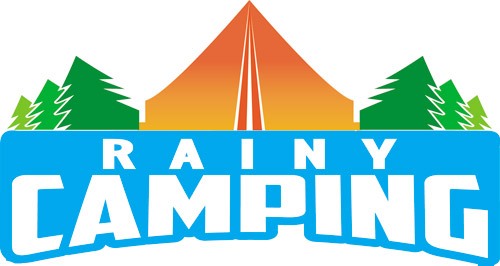 Here's another great blog for people new to the outdoors! RV camping, tent care, cowboy coffee, compass use, and camping trips galore. If you're very new to camping, you're going to check out their article on the different types of camping. You might be surprised what suits you!

Outdoors Geek is the home of high-quality, sturdy camping equipment for rent. They're based in Denver, Colorado, and made up of a group of people who are just as excited about the outdoors as you are. They've got a great blog for campers. Check out their gear reviews for the lowdown on the best camping gear available.

Campers who prefer RVs will find a lot of really interesting stuff in RV Travel's newsletter. Learn about RV camping, travel, RV news, and more. Plus: Their Daily Tips newsletter has a lot of really useful tips on RV maintenance and travel. Most recently they've posted something about leaving sentimental objects behind—important when you're living in a little space for a while!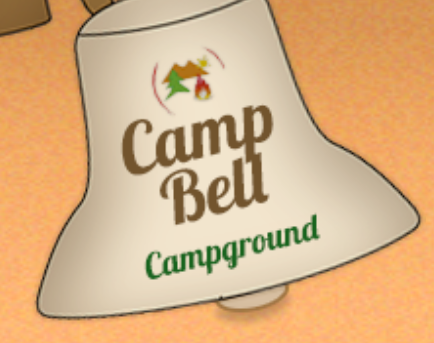 Camp Bell Campground is a family friendly New York RV park set in the scenic Finger Lakes. Their blog includes articles on camping with your family: tips on keeping your pet safe, crockpot recipes for camping, and more. It's a great blog for beginners at camping and even has something for more experienced campers.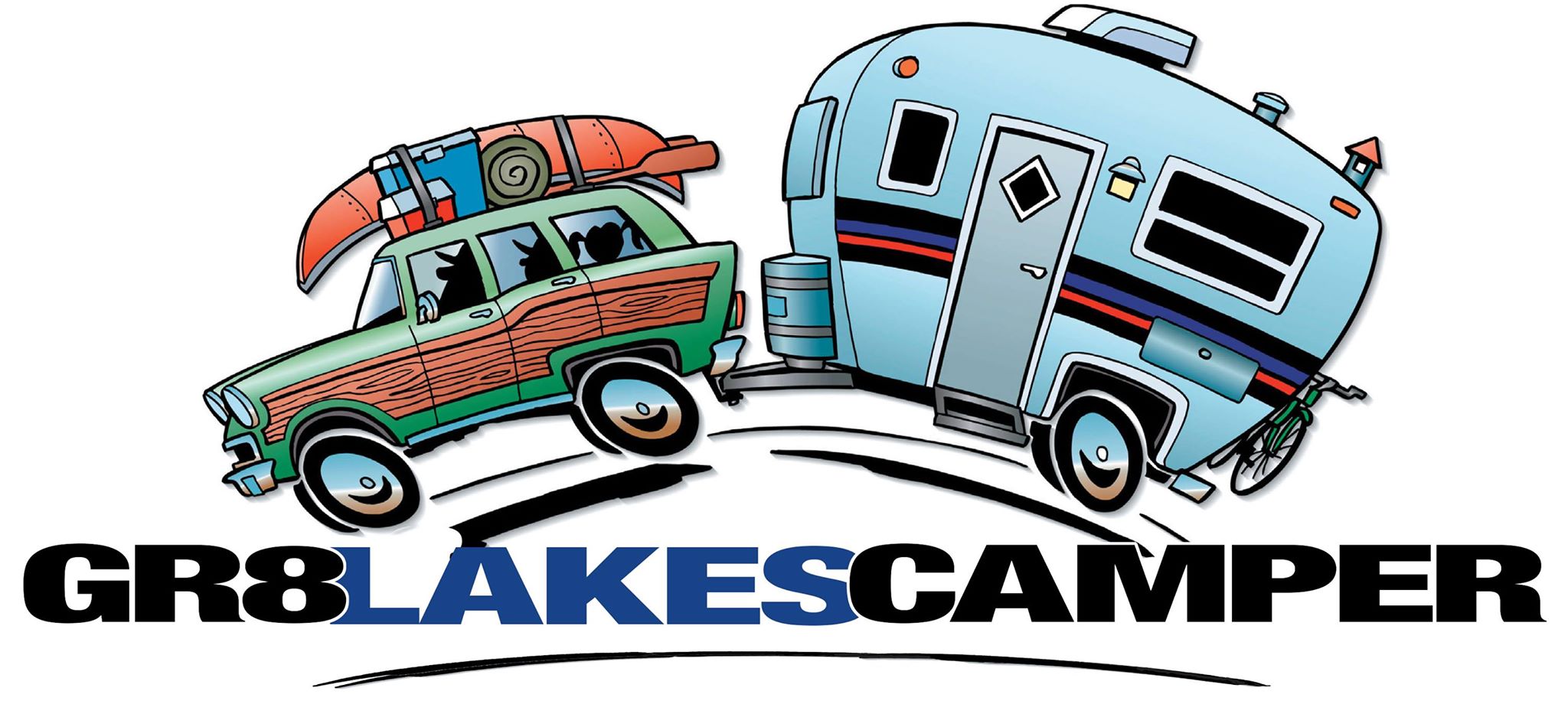 Gr8LakesCamper founder Rick Kessler is the managing editor for the magazines RVBusiness and Woodall's Campground Management. He posts regularly on this blog about RVing and camping in the Great Lakes region. Check out campgrounds, gear, recipes, events, and more. The site is also a great resource for other RVers' YouTube channels.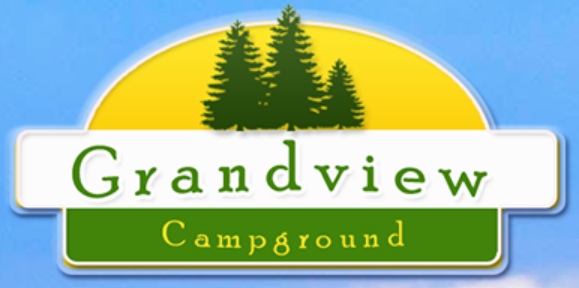 Grand View Campground is in Big Horn Country, a great campground for families and solo campers. Their blog has great tips for being a great camping neighbor, organizing your group, and other tips for a smooth, fun camping experience. And you can get great tips on their rentals, events, and more on their website.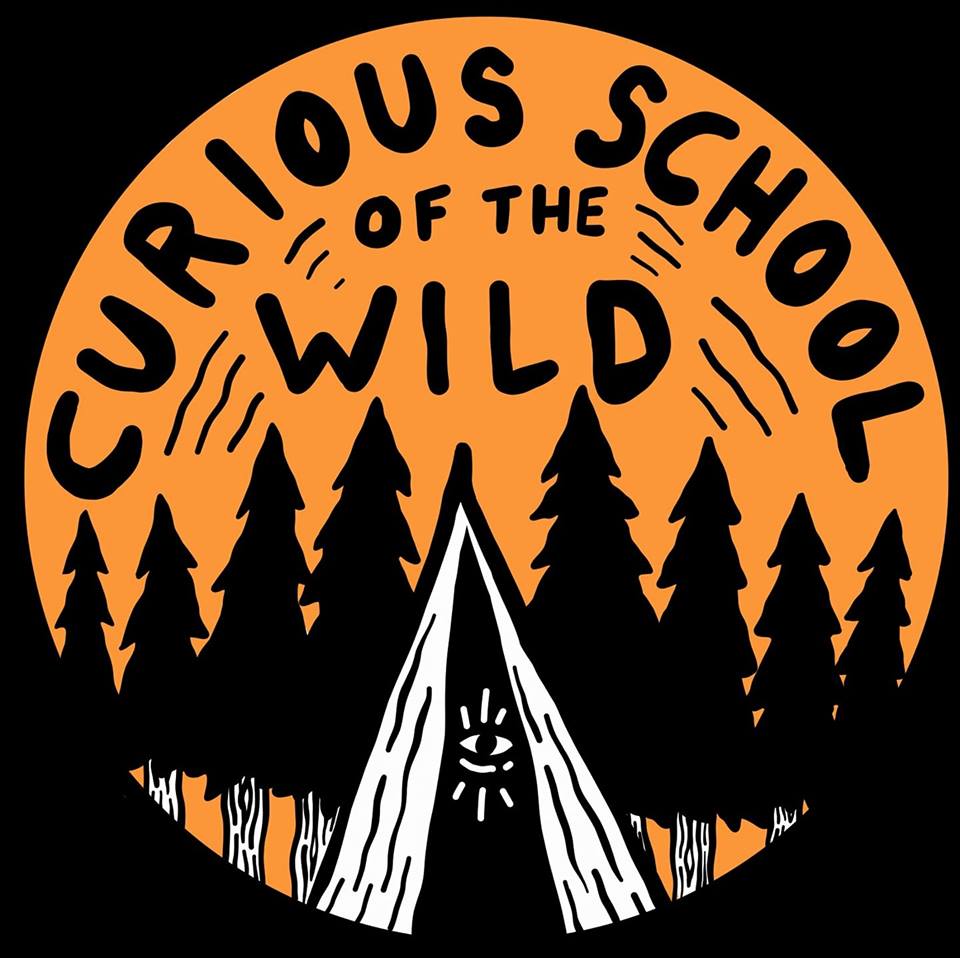 Their about page says "Miss Elvy's Curious School of the wild is an adventurous and creative Outdoor Education Company that uses the WILD to improve educational and well-being outcomes for our clients." They've got lots of tips for outdoor adventuring, food, and more. Book them for your own adventures soon!

Camping for Women is a website that empowers other women to go camping and hiking on their own or with other women. They've got articles on camping as a woman and all of the staff's adventures all over the world. Check out their newest post on the natural beauty of the Sahara in Egypt.
Best Cycling Blogs

Their motto is "Don't wait to go cross country. Go overnight"—which is an awesome way to say "carpe diem" in cycler-speak! If you're ready to go cross country, this is a wonderful crowd-sourced bike travel guide and a close community of cyclists. Everyone's invited to share stories from their own trips.

Dave Moulton loves cycling. He used to be a framebuilder and has ridden bikes in the Tour de France, Olympics, and World Championships. He posts a lot of great gear for cycling, cycling etiquette, and fuel for bikers. He's also got great articles on biking history and the occasional book review.

Richard, founder of Cycling Art Blog, is from Canada. He loves everything about cycling and posts about his adventures. He's also got a good repository of blogs about cycling that he enjoys too. Read his blog for a bit of motivational fuel for your next bike ride or while training.

Merlin Cycles are one of the longest-running online bike stores in the UK. They've got a massive range of cycling equipment they offer at great prices. Their website is great for people just starting out cycling or are more advanced in their cycling careers.

Colin Baird loves traveling in Scotland on his bicycle. He wants to see Scotland on his bike; it's his dream. He posts cycling tips and motivation as well as a book review here and there. This is a great blog for cyclists in Scotland who, like Colin, want to see Scotland on their cycles.

To quote their About page, "Unknown Cycling is part of Over the Edge Cycling Club—a charitable 501c3 organization that organizes cycling events that help raise awareness and money for important organizations like the National MS Society and 24 Hours of Booty." They've also got a program called Bike & Brew, where cyclists can get together and train.

Everjourney is a project "motivated by the adventure and freedom of cycling. Wherever you are, be all there." Sean Bird, owner of Everjourney, is a Southern California local. He writes about his cycling adventures and many other things on his blog. Cycling and writing are two of his greatest passions.
Best Skiing and Snowboarding Blogs

Snow Bistro was awarded Top 100 Ski Blog and Top 25 Ski Blog by ski-lifts.com. If you're a beginner at skiing, or someone who wants to up their skiing game, then this is the blog for you. These guys curate the most interesting and informative skiing content on the web and have lots of great advice.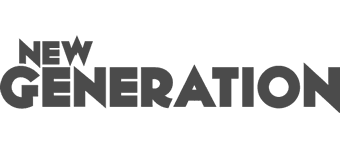 New Generation Ski and Snowboarding School is ultra-passionate about mountain experiences. Aside from having a vibrant community of snowboarders and skiers, these guys also have lots of great lessons, level guides, and resort guides for people at all levels of skill—from beginner to advanced.

In the summer, Style Altitude is all about cycling. In the winter, they're a skiing and snowboarding blog. It's year-round fun with these guys; they've got awesome tips snowboard and ski features, gear reviews, survival guides, and loads of resources for outdoor adventure lovers.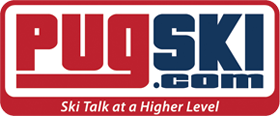 "Ski talk at a higher level"—that's this website's motto. Pugski is a partnership between Phil and Tricia Pugliese who are both entrenched and passionate about skiing. As the online ski community continues to grow, Pugski.com has been at the forefront of content creation, information, and traffic generation since it's launch in 2015.

The Ski Diva is a website for women who love to ski. This is one of the few blogs who have been awarded top 25 on ski-lifts.com's Top 25 Ski Blogs. The Adventure Junkies also named Ski Diva one of their Top 25 Snowboarding and Skiing blogs in 2018. Get on this blog for some fun quizzes, motivation, and inspiration.

Kyle Miller is a northwest-based Splitboarder. He writes about all his adventures on the blog and currently has a documentary about his project "10 Highest Peaks in Washington." He's got a few videos on his blog, as well as a documentary on his travels over the past season.

SnowBrains.com was started in March 2013 by a couple of guys from California who are passionate about skiing. Really passionate. Basically, it's the only thing they do, according to Miles and Eric themselves. They've got snow forecasts and reports, so if you're skiing around California soon, you should check them out to see how the weather's going.

Snow Guide is an online pub that specializes in skiing and snowboarding and the world's favorite destinations for them. Skiers and snowboarders will find lots of great destinations to visit, as well as tips and advice on the sport. Enthusiasts will also be able to read interviews with athletes in the sport.

David Searle, a climber and skier originally from England, is now based in Chamonix Mt. Blanc. He blogs about skiing and climbing and has a lot of useful videos on climbing on his YouTube channel. Starting September 2019, he'll be available as an IMFGA guide, so hit him up if you'll be in the area.

Ever heard of a skishoe? They're short, wide skis and an essential tool for old-school winter survival. While skishoes are from a different time, loads of people enjoy skishoeing as a sport these days. And if you're interested in exploring the sport, or are already a skishoeing enthusiast yourself, you'll enjoy this wonderful resource.
If you think your website should be added to this list, let us know by submitting your blog for review.

HERE IS A BADGE TO PROUDLY SHOW OFF ON YOUR SITE!
To grab your badge, simply copy the code below and paste it onto your own site.
" alt="Best Outdoor Blogs & Websites of 2019">
function selectText(containerid) { if (document.selection) { // IE var range = document.body.createTextRange(); range.moveToElementText(document.getElementById(containerid)); range.select(); } else if (window.getSelection) { var range = document.createRange(); range.selectNode(document.getElementById(containerid)); window.getSelection().removeAllRanges(); window.getSelection().addRange(range); } }