Here at TrailHeads we like to support local running events whenever we can. For the past 4 years, we've been a sponsor of the Sharon Classic Road Race, which is coming up on Saturday, May 4th. They're a family friendly race, benefiting the Sharon Day Care, which is the only professional day care provider in town and provides a vital service to the community.

The race is truly a community endeavor, with organizations like the Historical Society, Sharon Audubon and Sharon hospital participating, as well as volunteers such as the 8th grade student group. They have many wonderful sponsors as well, including TrailHeads. This year we'll be providing Race Day Running Caps in charcoal with the SCRR logo for the winners in each age division!* With wonderful community involvement, the race has continued to grow every year, and we'd love to help them continue the trend this year!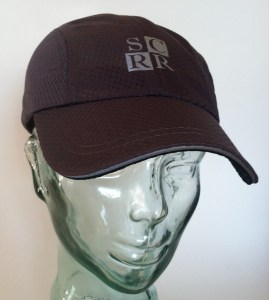 Here's what people have to say about the Sharon Classic Road Race:
"The Sharon Classic Road Race is what living in a local community is all about. It really ushers in summer (well, sometimes!), and brings the whole community together. The Sharon Lions, The Day Care Center, The Sharon Hospital, various volunteers, The Sunday In The Country cooks, and more. Young, old, women, men, a runner or a walker or a spectator…all get together to not only celebrate the Sharon Day Care, but to celebrate our town of Sharon as well. We would not miss it for anything in the world! It has become a rite of passage for spring into summer." - Marshall Miles, WHDD Robin Hood Radio (media sponsor)
"Our entire family looks forward to the SCRR each year – it's a wonderful community event with something for everyone. The kids have a ball running the 'not‐quite‐a‐mile' and my husband and I, who are very casual runners, love the opportunity to participate in a professional race. The course itself is stunning and there is such great energy along the way to get you to the finish line – and it's all going to a great cause. What better way to kick off the spring season!" - A participant.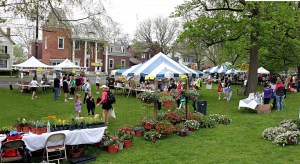 For kids, they have a Not-Quite-A-Mile run for 12 and under, although kids can certainly run the road race as well. Last year a 6 year old ran the entire 5 miles with his father, crossing the finish line to high 5's!
There will be a $250 cash prize for the first male and female overall winner, as well as cash prizes and other age division awards. New in 2013, the Sharon Classic is also offering a $250 bonus for breaking the male and female course record! And in addition to prizes, they also have a silent auction! And don't forget free t-shirts, free massages, and free food!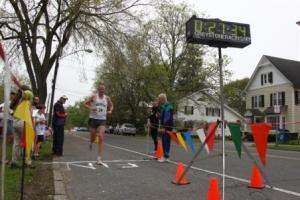 If you live in the New Milford, Torrington, or Litchfield area, the Sharon Classic is only a short drive away. We hope you will join us in supporting this fun family friendly race! Register now!
*We can provide custom running gear for race directors, running clubs and retailers.