More than 1000 runners braved the cold and snowy conditions to participate in the third annual Sandy Hook 5k on Saturday, March 28th, and we at TrailHeads were thrilled to be a part of this very special event – both as a sponsor and as participants.
We worked with the Sandy Hook race committee to create a collection of custom merchandise that we sold on the TrailHeads website, at the packet pick up event and at a snow covered table on the day of the race.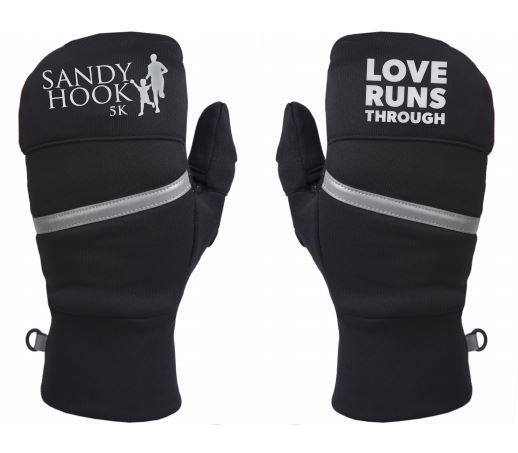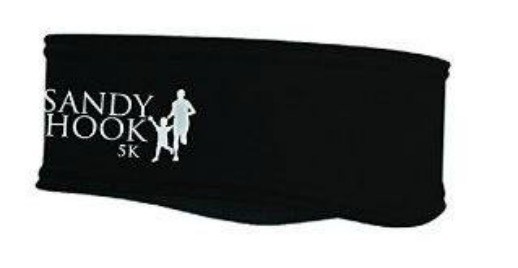 The cold, snowy weather proved to be ideal conditions for TrailHeads gear, and sales exceeded everyone's expectations. We're proud that the proceeds from our merchandise sales enabled us to donate $3021 to the Sandy Hook 5K and Newtown Memorial Fund!
It was a great day, with lots of highlights. We had a wonderful time being warmed up pre-race by "The Weatherman" Joe Moravsky, one of our favorite contestants on America Ninja Warrior. The blessing from Msgr. Weiss from St. Rose of Lima was lovely, as was the address by Monte Frank of Team 26. The National Anthem, sung by Jennifer Caraluzzi was amazing as well. And of course we can't forget about the Firefighters…all of the firefighters waited before crossing the finish line so that every firefighter in uniform could cross together as a team…truly inspirational!
It was also fun for us to see all the custom logo wear out on the runners out on the course, as well as afterwards! Here's a few pictures we took at the event. Stop by the Sandy Hook 5K Facebook page for even more information about the race and to check out all the photos from the race…there are lots of great ones there!