This has been the winter of storm after storm.
Snow, sleet, below zero temperatures…we've had it all.
We've been stuck on the dreaded treadmill, and we've braved the weather when we just couldn't take it anymore.
We'll be braving the cold alongside many of our local running friends for the 30th Annual Polar Bear Run, on Sunday, February 23, 2014, at 11 am. Registration is going on now for the scenic 7.6 mile race around Lake Waramaug that has become a winter tradition for many area runners.
Why is it so special to us?
TrailHeads is a major sponsor of the Polar Bear Run. It's practically in our back yard, and we like to connect with local runners whenever we can. The first 250 runners will receive a commemorative TrailHeads hat or headband. You know you want one of these!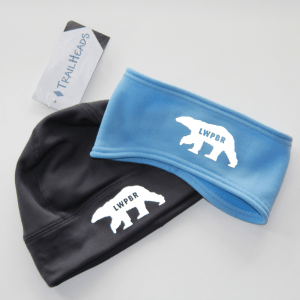 And as we mentioned before, this year the Lake Waramaug Polar Bear Run is celebrating 30 years!
So here at TrailHeads, we've decided to do something a little fun to celebrate that milestone. We're giving ALL of our runner friends (you don't have to run the race) 30% off your TrailHeads purchase!
Treat yourself to some great new cold weather running gear!
Ponytail headbands and hats, gloves, running tops…it's all 30% off!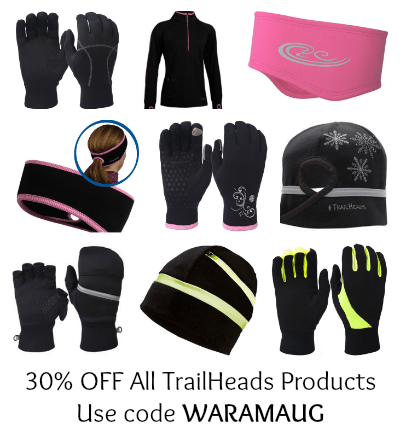 Just use the code WARAMAUG when you check out! But don't wait, because once the race is over, so is this great discount!
Enjoy your new running gear! We hope to see you at the Polar Bear Run!