Running out of gift ideas for the runners in your life? Fear not - we rounded up a list of the best gifts for every type of runner you could ever imagine. From the beginner athlete, to the mile logger, or even the trail runner, this gift guide has something for every runner. Ready? Let's get started!
TrailHeads Faves: Best Running Gift Ideas
---
1. Darn Tough Pacer Running Socks
$40.00

These funky running socks from Darn Tough are the perfect stocking stuffers! Made from lightweight merino, these socks are breathable and moisture wicking. The cushioned underfoot will keep any persistent runner blister free even on the longest or toughest of trails. You can never go wrong with a pair of running socks especially when they're this darn good!
---
2. Triggerpoint "The Grid" Foam Roller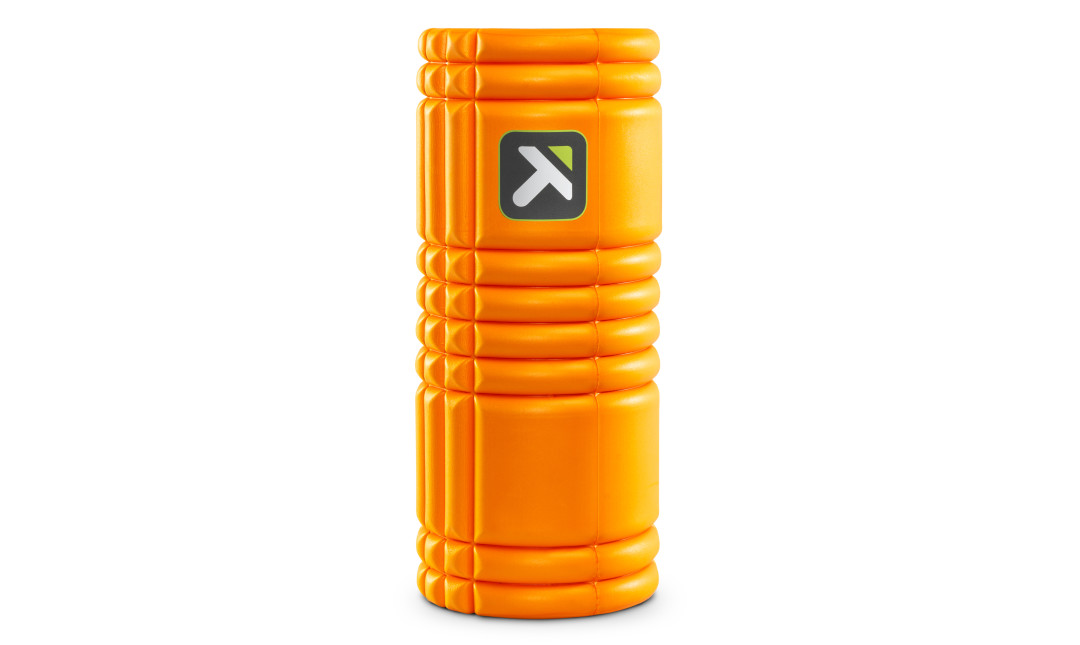 $36.99

Know a runner who can benefit from a little post-fun relaxation? The Grid from TriggerPoint is a handy tool for foam rolling which is the key to reducing soreness and tightness. There's a lot of foam rollers on the market but The Grid is probably the most popular. It's also beginner friendly because it isn't overly stiff and has a little bit of give perfect for that deep tissue massage after a long day of running.
---
3. TrailHeads Water Bottle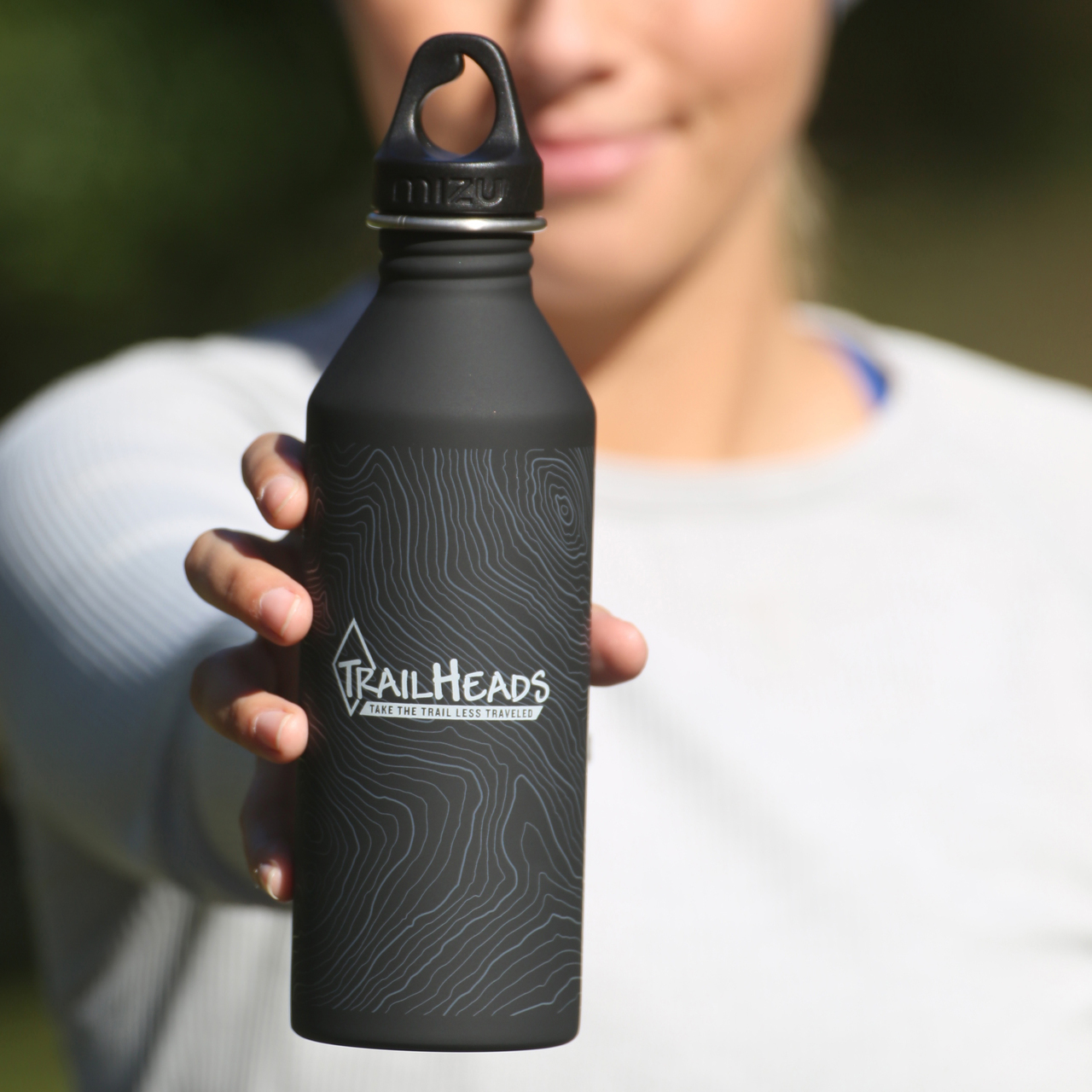 $20.00

Staying hydrated is very important when training. This sleek water bottle from TrailHeads is a great (and lightweight) way to carry water on the go. Plus, it's reusable, environmentally friendly and BPA free! It also comes with a beautiful topographical design and soft touch black finish. The ideal gift idea for the runner who trains extra hard!
---
4. Garmin Forerunner 245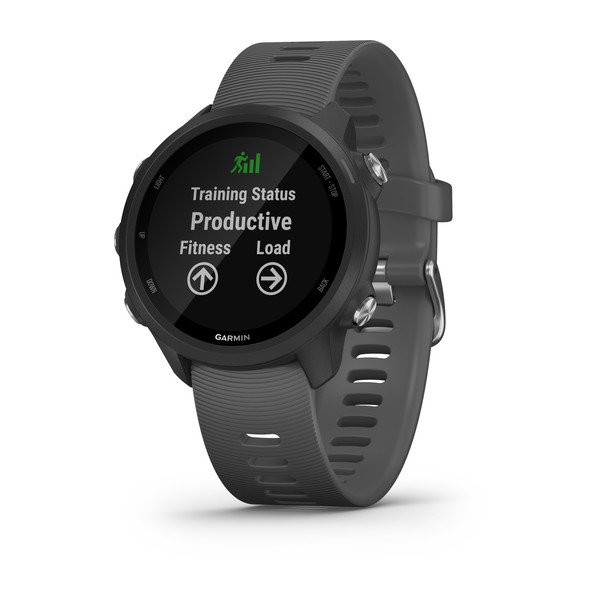 $299.99

Looking for a gift to spoil a very special runner in your life? The Garmin Forerunner 245 is a great choice! This GPS running watch will take their runs to the next level. It tracks heart rate, running pace, mileage and a lot more. Aside from these smart features, it is also very sleek, lightweight and sweatproof. There's also a version that stores music which can be paired with bluetooth headphones.
---
5. TrailHeads UV Protection Running Hat (2 Pack)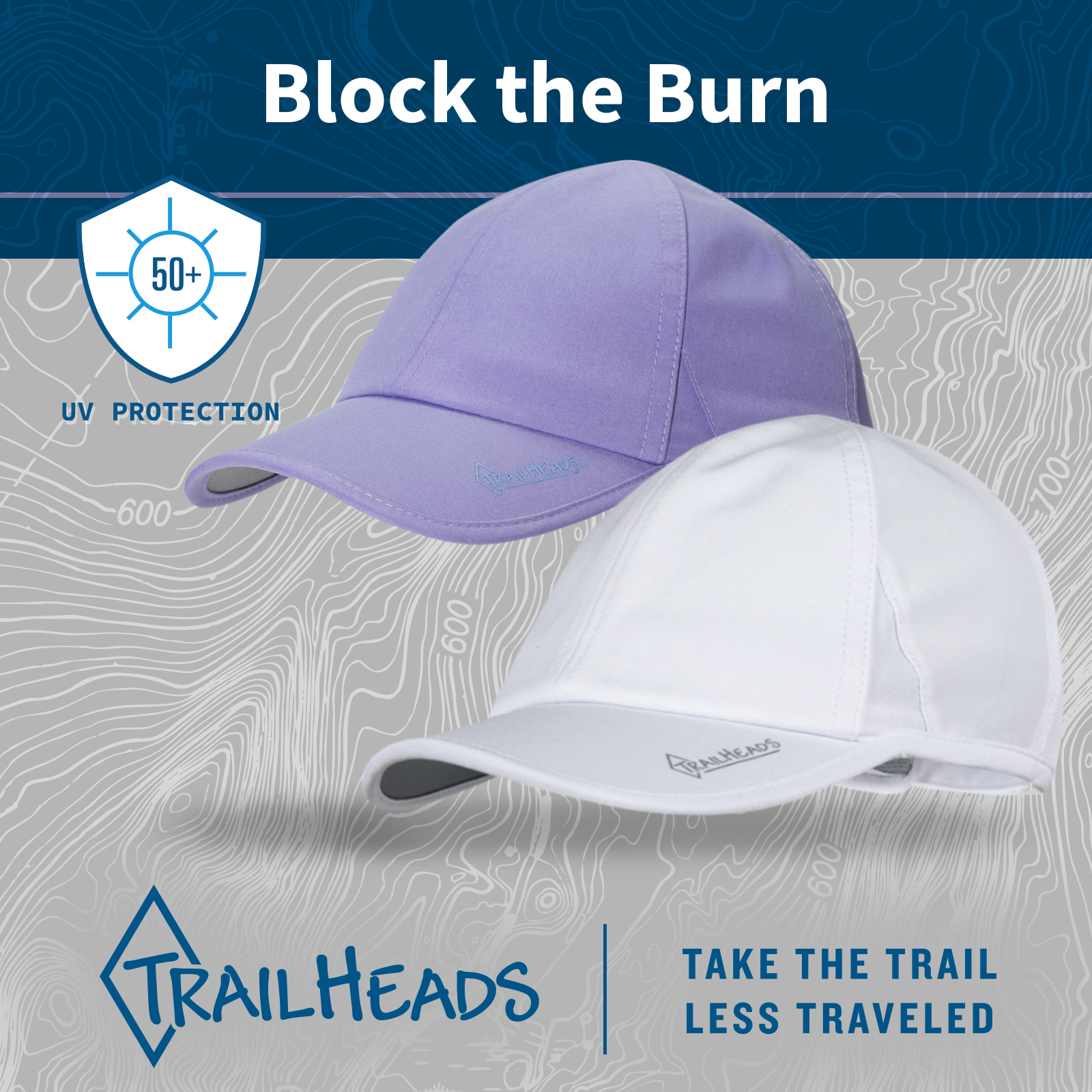 $22.00

Can a runner ever have too many running hats? This UV Protection Running Hat from TrailHeads is a great addition to anyone's running essentials. It has an excellent UPF rating of 50+ for maximum sun protection. Plus, the moisture-wicking sweatband and lightweight design will allow any runner to go the extra mile without all the sweat weighing them down. Available in stylish colors for both men and women. This one is the 2-pack set but there are also individual versions for men and women.
---
6. Oofos Ooriginal Sandal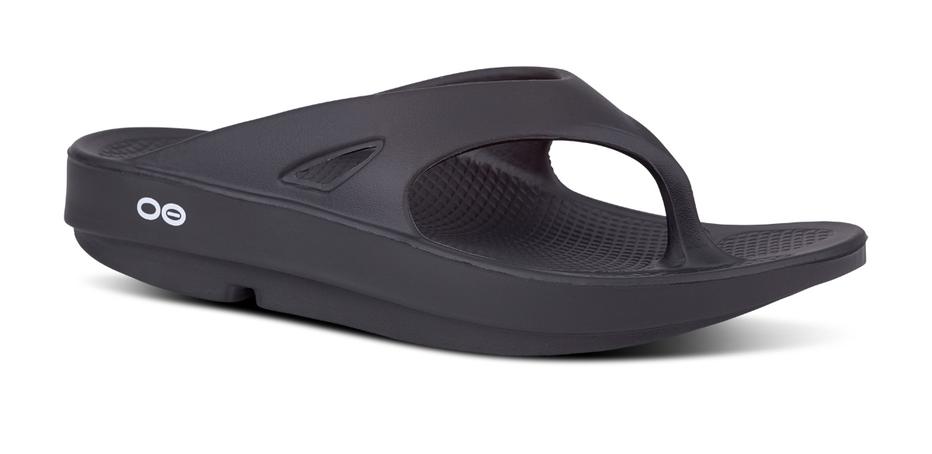 $49.95

Every runner needs a pair of good recovery sandals like this one from Oofos. These flip flops are cushioned and have incredibly good arch support so they will aid in their fast recovery after a long run. Totally beats wearing flat sandals without any support and your runner buddy will thank you for such a thoughtful and practical gift!
---
7. TrailHeads Men's Running Beanie + Gloves Gift Set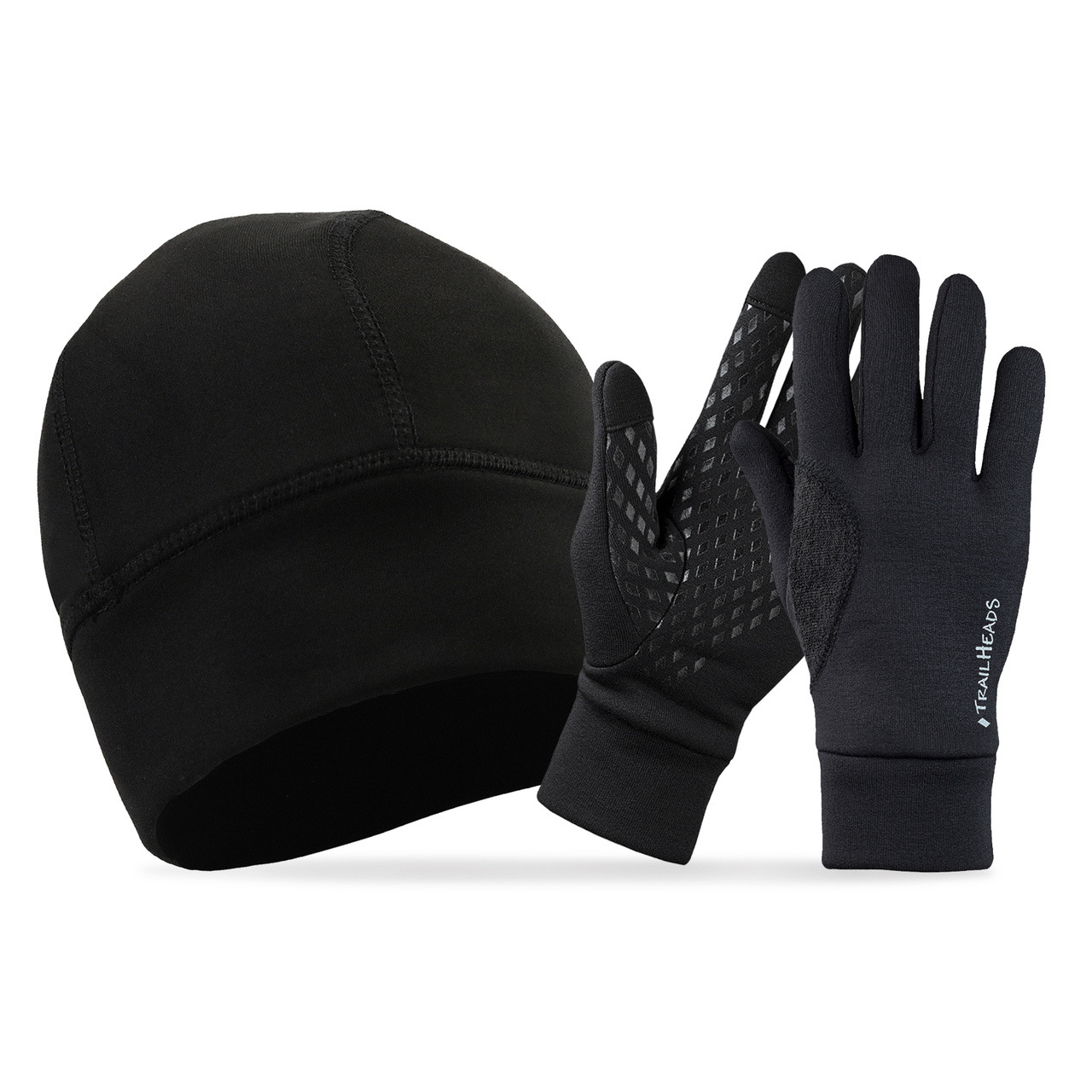 $47.50

This cozy combo is a great gift for the runners who don't let the winter cold slow them down! It includes 1 polyester beanie and 1 pair of touchscreen running gloves from TrailHeads. This duo offers superior protection against the cold along with a very comfortable and lightweight fit. Both the beanie and touchscreen gloves can be bought separately as well. Discover our selection of individual running gear for women here and for men here.
---
8. Road ID Bracelet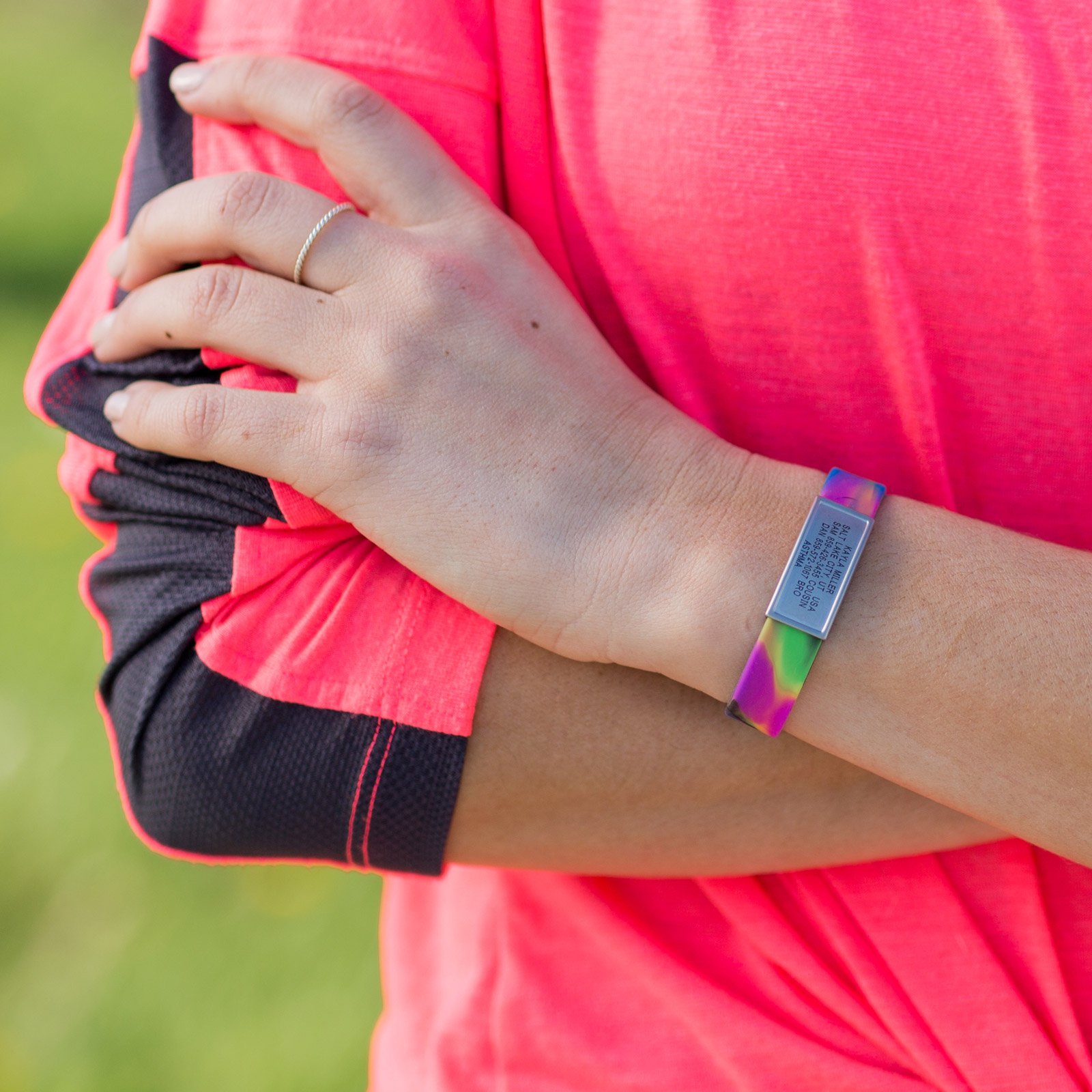 $24.99

In search of the perfect gift for someone who loves running alone? This Road ID Bracelet is a discreet way to carry important information while training. It can be custom engraved with the runner's personal information such as their name, phone number, emergency contacts and allergies. Whether they run on the road, the trails or anywhere else, this is a great gift to show them you care!
---
9. AfterShokz Air Headphones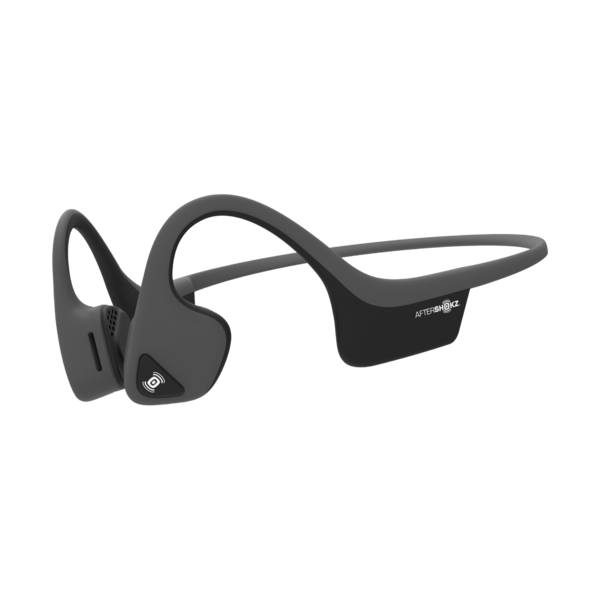 $119.95

Bone conduction headphones are the way to go for safer runs. AfterShokz Airis one of the best open-ear running headphones. It's lightweight, comfy and most importantly, keeps the ear uncovered so ambient noises can still be heard. This is very crucial when you're out running, especially alone or in the dark. Plus, it's bluetooth compatible and sweatproof as well!
---
10. Nathan Ripcord Siren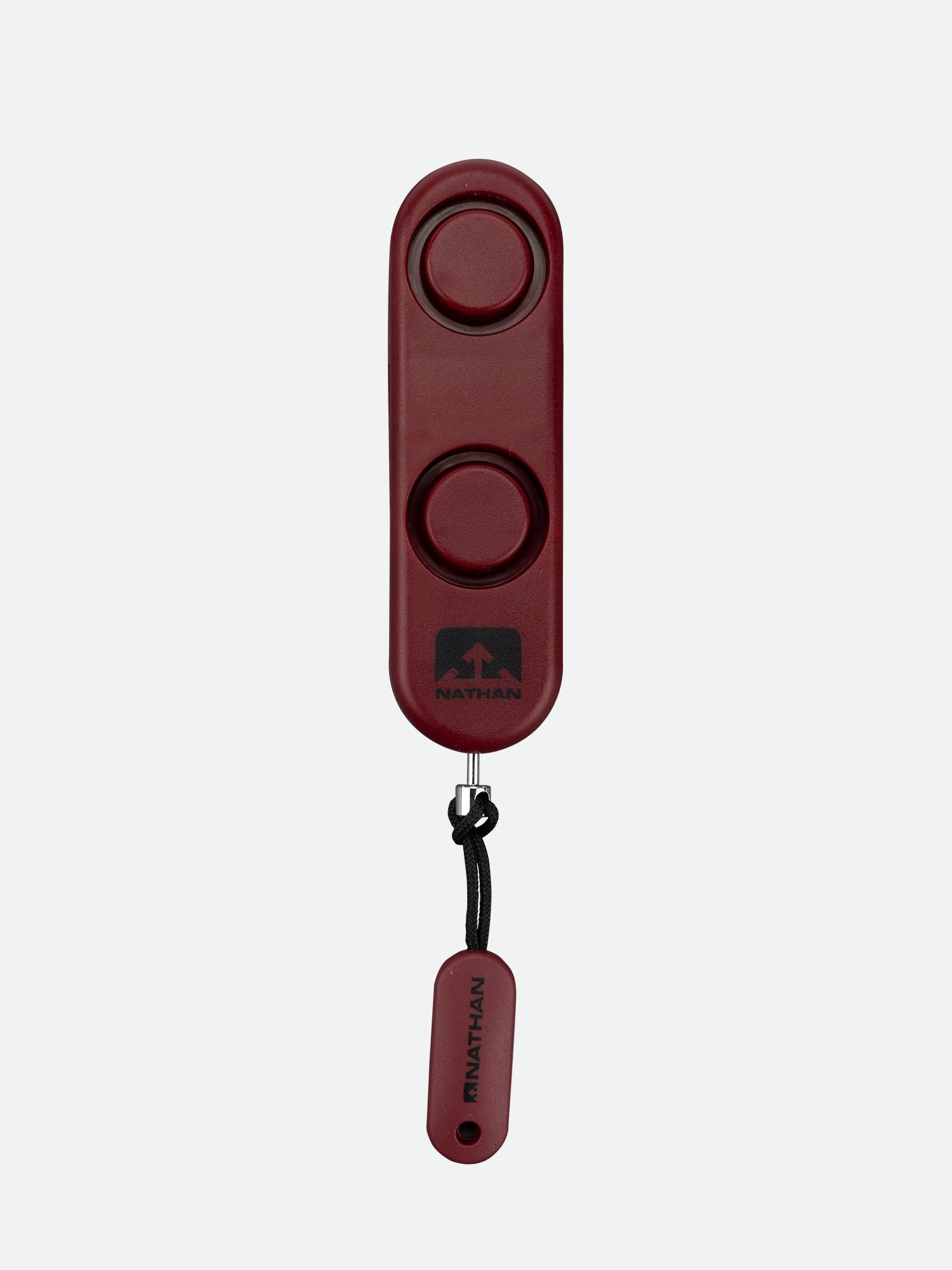 $19.99

Yet another safety item for runners is this ripcord personal alarm from Nathan. It can be attached to any clothing or running gear and has a quick pull tab in case of an emergency. Once released, it will let out a 120dB alarm sound that can act as a deterrent to any potential attackers.
---
11. TrailHeads Gaiter Neck Warmer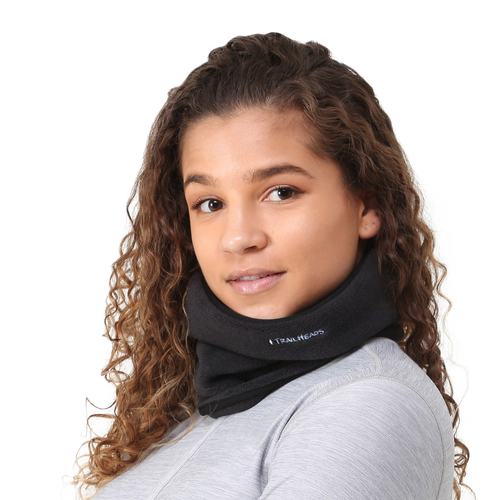 $18.00

This versatile gaiter from TrailHeads is just what a runner needs when training in the winter. The plush microfleece fabric keeps the cold air out and allows for a soft, comfy fit. Great to use as a neck warmer, face cover and more! Truly a multipurpose gift that any runner will love and appreciate.
---
12. Lock Laces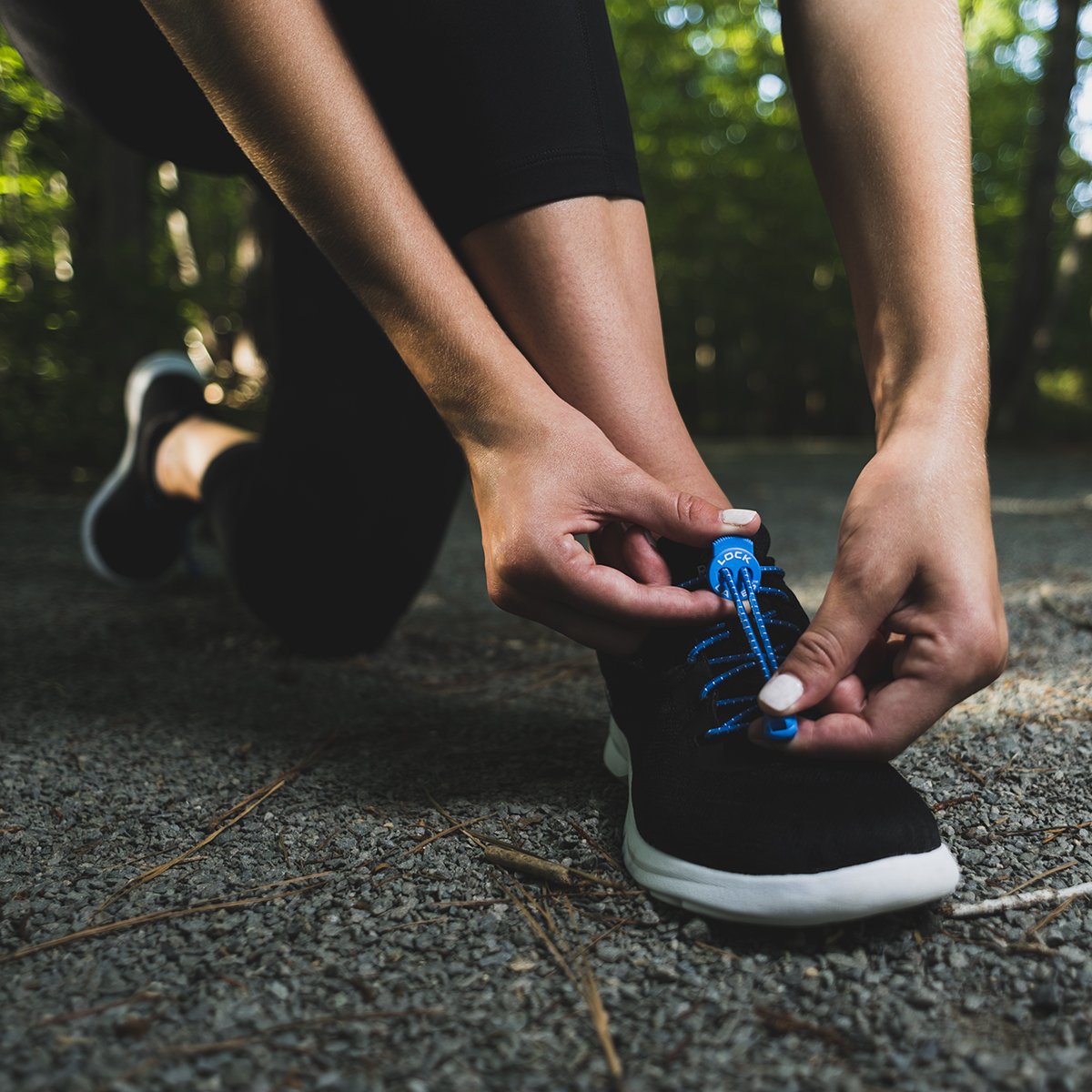 $19.99

These Lock Laces are the perfect gift idea for marathon runners or triathletes. It turns basically any kind of shoe into a slip on! It's pretty easy to install and makes wearing running shoes very simple. No fumbling or worrying for untied shoelaces ever again!
---
13. Roamer Bungee Dog Leash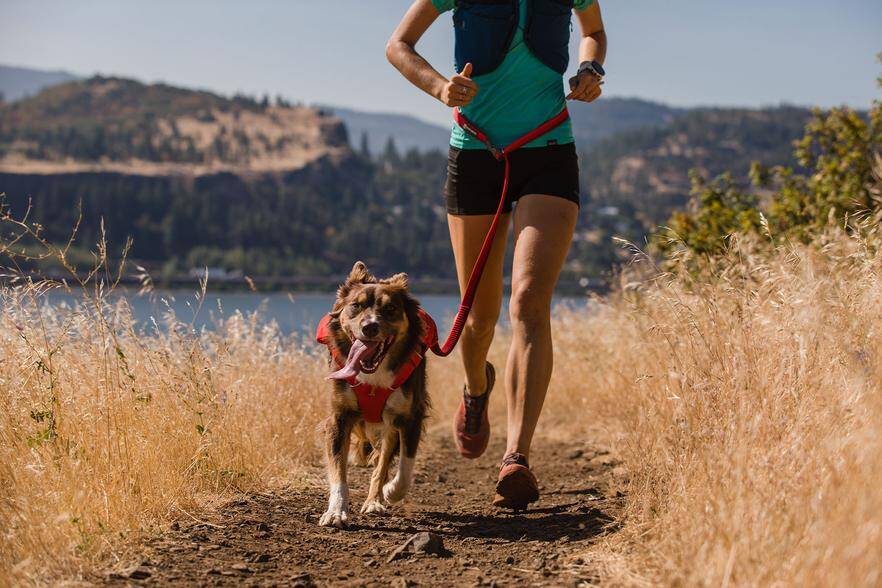 $39.95

This hands-free leash from Ruffwear is a good gift idea for people who love running with their dog. Although this can be used as a regular leash, it works best as a hands-free leash connected to the waist because it puts less pressure into the hands and shoulders of the runner. It is definitely a game changer and makes running with dogs more enjoyable and less stressful.
---
14. TrailHeads Ponytail Running Headband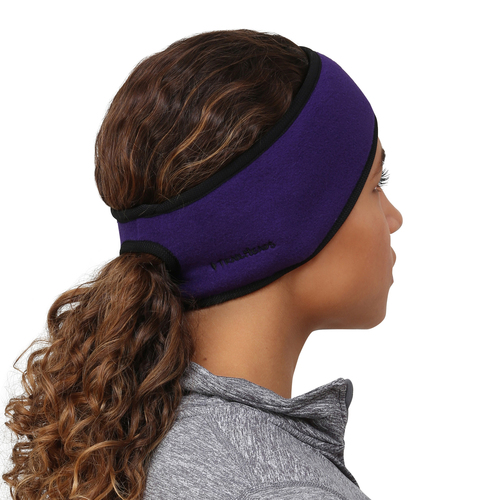 $15.95 - $18.00

This stylish headband from TrailHeads is a staple for cold weather running. Made from polyester fleece, it insulates well and also wicks moisture away. Aside from the comfy fit, it has a ponytail loop to keep hair out of the face and conveniently goes over the ears for added protection against low temperatures. It comes in a variety of fun colors!
---
15. NiteIze SlapLit LED Slap Wrap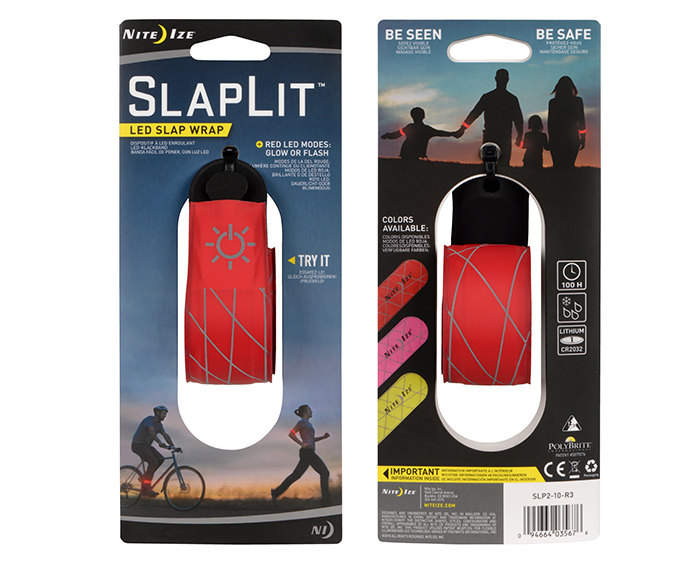 $20.00

Here's something that makes a great gift no matter the type of runner! This LED safety light from NiteIze is so fun yet so simple. It's like a regular slap bracelet but with the added functionality of an LED light strip. It provides extra visibility during those early morning or late night runs. Turns on with a push of a button, recharges with a USB cord and can be worn on the wrist, arm, ankle or attached into any gear.
---
16. Personalized Medal Hanger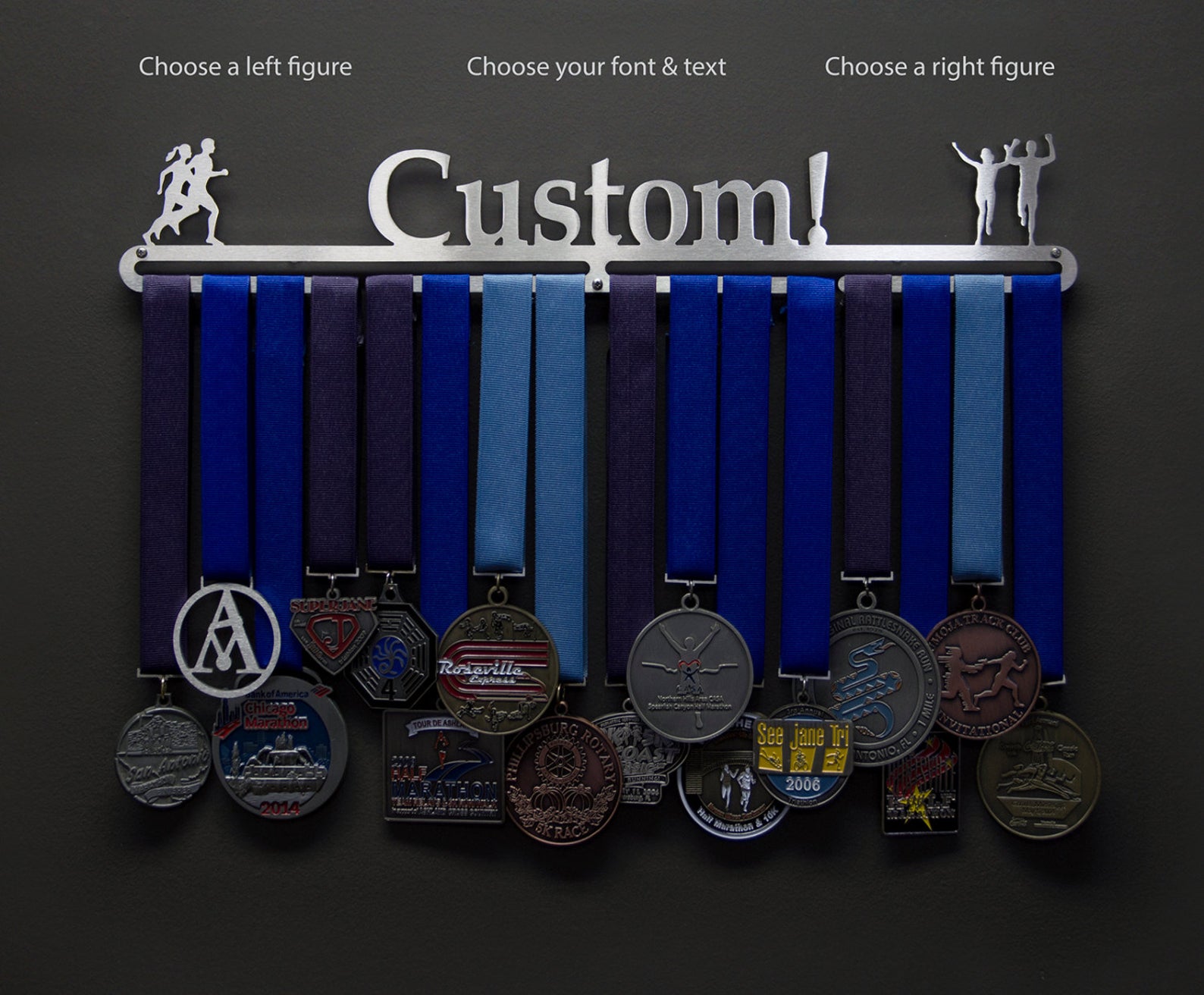 $59.00+

Are all those running medals kept hidden in a drawer? Well, it's about time to show them off with this beautiful medal hanger that can be customized and personalized. Made from high quality stainless steel, this medal holder can be easily mounted into the wall so your favorite runner can proudly display their collection.
---
17. TrailHeads Logo Wine Cup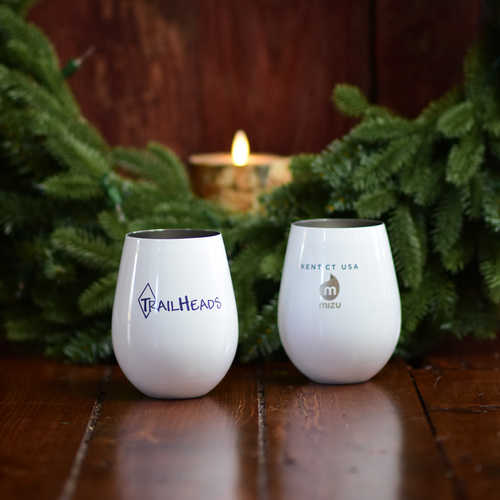 $17.50

This stainless steel wine cup from TrailHeads is perfect for a little fun on the go! It's sleek, lightweight and portable, a great gift idea for runners who travel a lot. It's very handy to bring wherever their adventures take them; whether they're camping, hiking or taking the trail less traveled!
---
18. Personalized Shoelace Pendant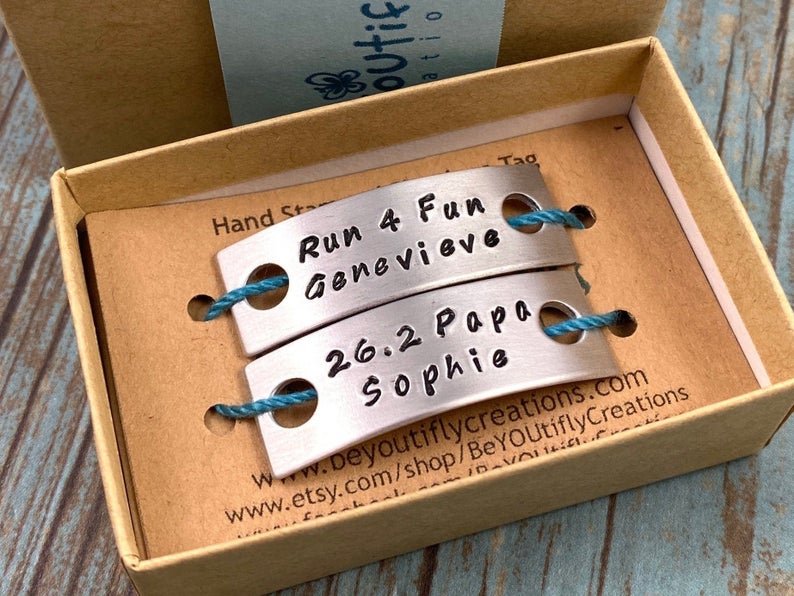 $28.00

Know someone who needs a little running motivation? Well, these charming shoelace pendants might just be what they need! This set comes with two shoelace tags that can be customized with any motivational text. Personalize it with an inspirational quote, their most memorable marathon date, a love note, etc. It can easily be attached to their shoelace and it will serve as a little reminder every time they look down!
---
19. Adidas Stadium 2 Team Shoe Bag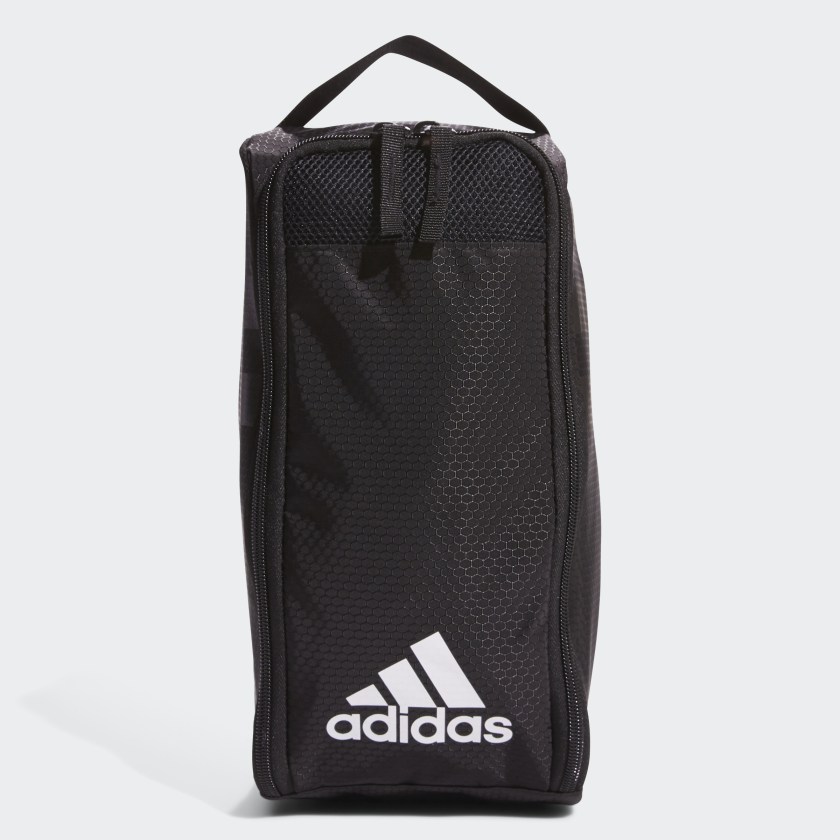 $20.00

Dirty, sweaty shoes deserve their own home and this Adidas Stadium 2 Team Shoe Bag fits just the sporty runner lifestyle. It's made from polyester and has a mesh top for added ventilation. It also has a webbed loop on top for easy carrying on the go.
---
20. North: Finding My Way While Hiking the Appalachian Trail by Scott Jurek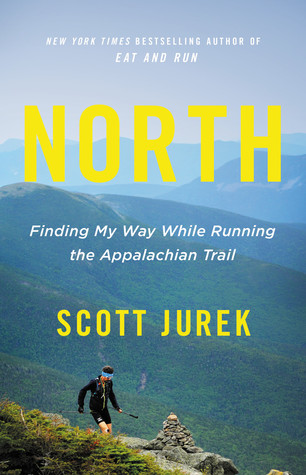 $15.99

This inspiring book from ultrarunner and best-selling author Scott Jurek is a great gift for both amateur and expert runners alike. The book chronicles the amazing journey of Scott and his wife Jenny through the Appalachian trail. A gripping memoir about running, perseverance, friendship, marriage and pushing through your limits. Definitely a must have in any runner's book collection!
We hope you found a gift or two from this list to give to the very special runner in your life! As you can see, you don't need to spend too much money to find the ideal running gift. Most of the items from this gift guide won't break the bank but will surely make any runner happy!