Running is easier, more comfortable and more fun with these gift ideas.
Shopping for men who run can be tricky, especially since so many runners already have a ton of gear and are picky about their choices. But get your credit card ready. These are our hand-picked best gifts for men who run to keep them safe, entertained, motivated, comfortable and performing their best.
For His Ears
From tunes to toasty ears, these gift ideas will get him geared up and ready to go for a run.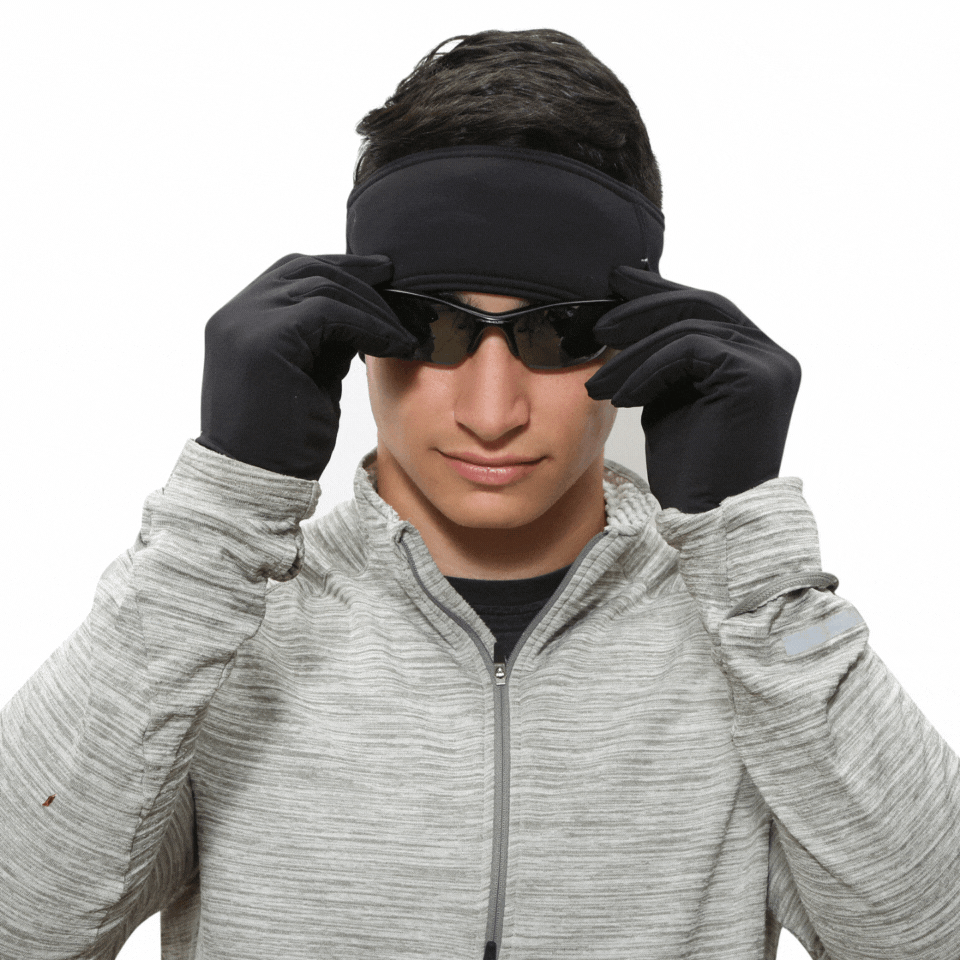 TrailHeads Sunglass Slots Running Headband
Our Sunglass Slots Running Headband is designed to eliminate the pinching and pressure from wearing sunglasses under a headband. This functional and comfortable style is engineered with four-way-stretch fabric and sunglass slots over the ears. He'll never have to choose between protecting his eyes from the sun's glare and protecting his ears from the bite of the cold.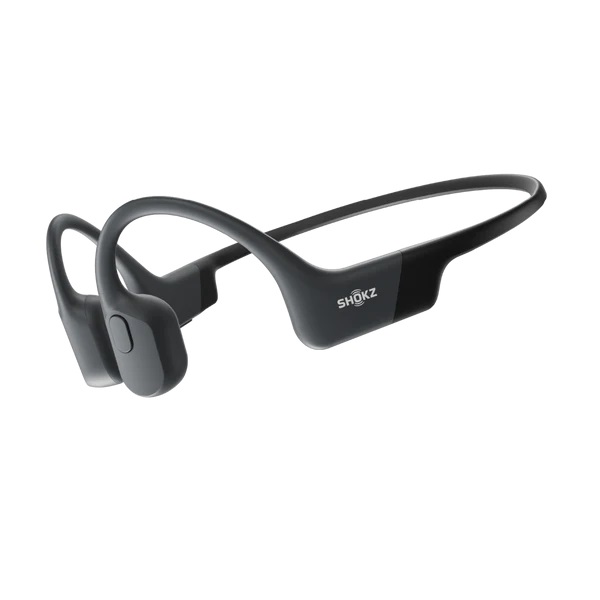 Shokz OpenRun Bone Conduction Headphones
The OpenRun Bone Conduction Headphones from Shokz make it easy for him to tune into his favorite podcast or playlist without interfering with his ability to hear his surroundings. These are Shokz's lightest headphones to date and are engineered with outstanding sound and a long-lasting battery, making them perfect for everything from a quick loop around the block to long races.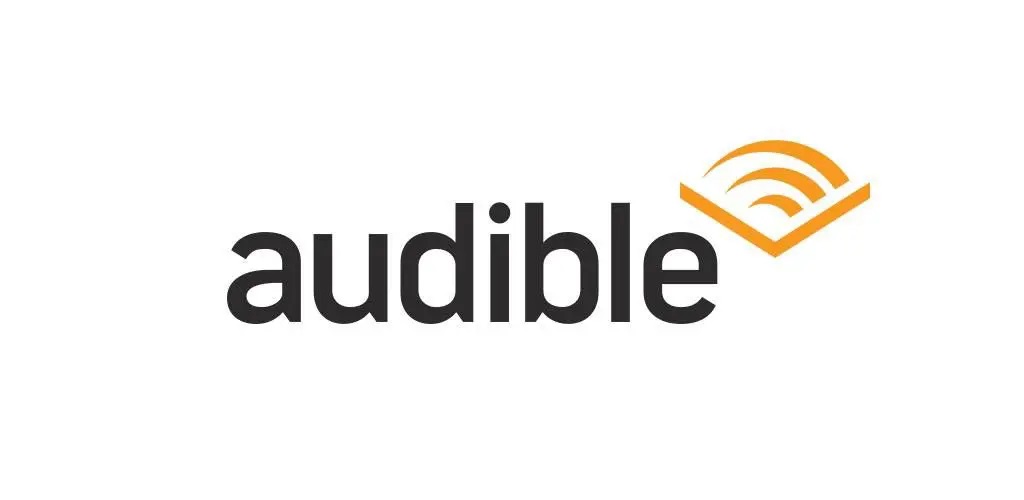 Audible Subscription
Give the gift of an Audible subscription to keep your runner entertained on long runs. Audible memberships can be gifted in one-month, three-month, six-month and 12-month increments and include a monthly credit to download a book from Audible's premium selection, plus access to the catalog of originals, audiobooks and podcasts.
For His Post-run Recovery
Recovery is something some runners struggle to stay consistent with. These gift ideas are sure to get him pumped for self care after his workouts.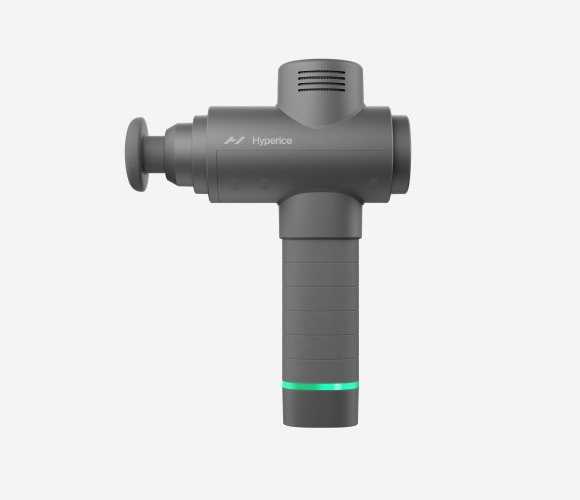 Hyperice Hypervolt 2
This splurge-worthy gift idea is something plenty of runners think about buying but skip in favor of a foam roller. The Hyperice Hypervolt 2 is a hand-held massage gun designed to accelerate recovery. With its ergonomic design and variety of head attachments, it's just as easy for him to access those hard-to-reach places that sometimes need a little extra attention as it is those bigger muscle groups.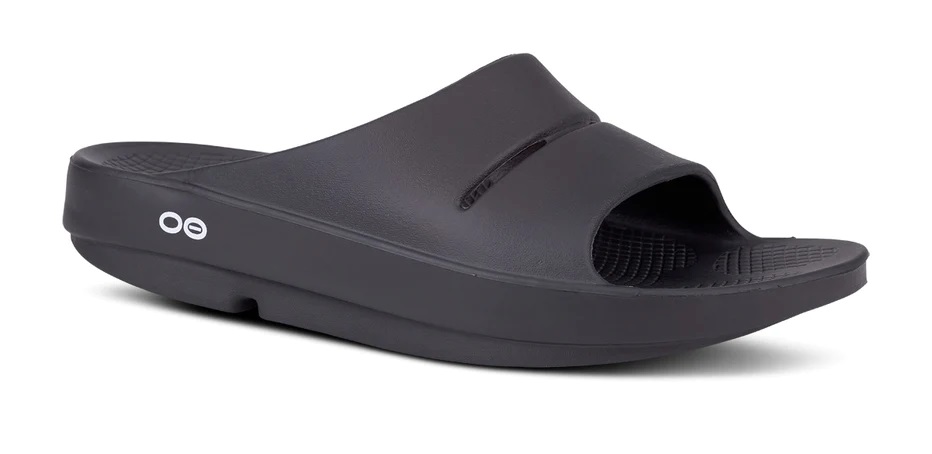 OOFOS OOahh Slide Sandals
Recovery can happen all day, every day in OOFOS OOahh Slide Sandals. They feel like walking on clouds thanks to the soft OOfoam technology. These sandals offer soft arch support and absorb 37% more impact than other footwear, so he can scuff around the house or grocery store, and even take them on his summer camping trip for post-trail recovery. The slide style means he can pair them with his favorite running socks to keep his feet warm (even if it's a questionable fashion choice).
For His Protection from the Elements
Cold temps and precipitation can make training year-round difficult. Make it easier for him with these gift ideas, perfect from fall through spring!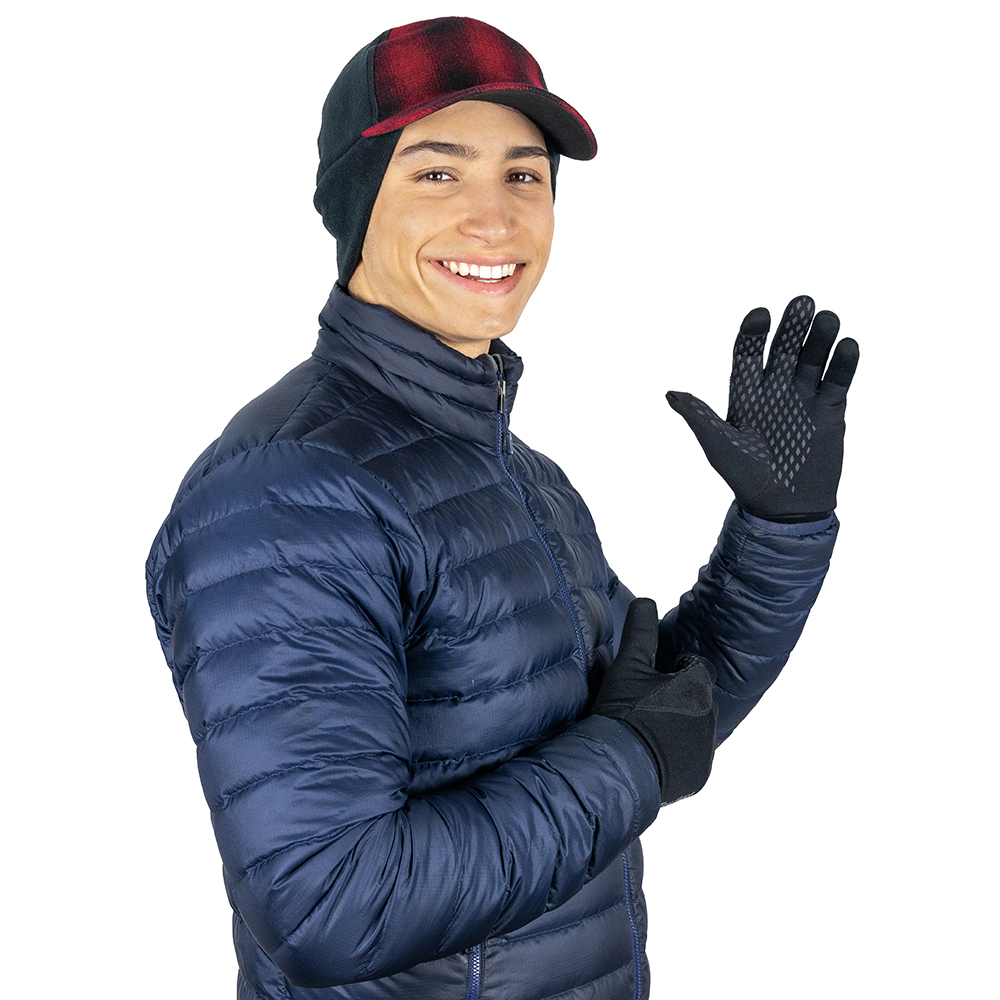 TrailHeads Men's Trucker Hat and Touchscreen Gloves
This set is two gifts in one for your favorite runner. Our Men's Trucker Hat and Touchscreen Gloves - Winter Gift Set is designed for those dedicated runners who hit the pavement or trails year-round. The hat is a classic trucker style designed with drop-down fleece to protect his ears and neck from the cold and wind. Our men's Power Gloves are moisture wicking and touchscreen compatible, and can even be worn as liners under a thicker glove.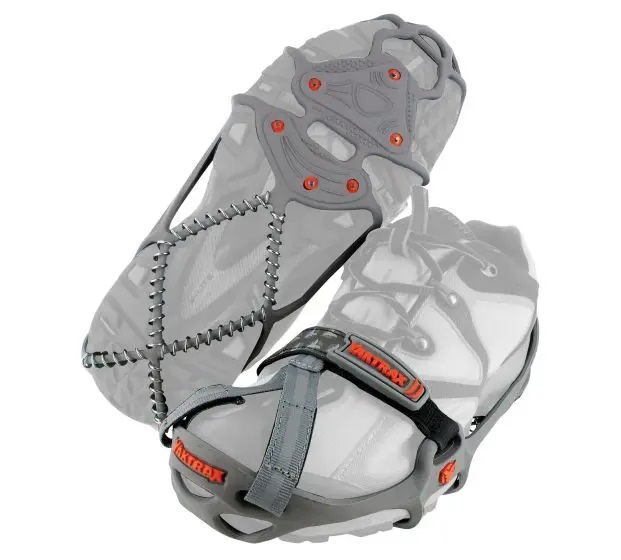 YakTrax
With winter comes slippery terrain. Help the runner in your life avoid slips and falls by gifting him the YakTrax Run Traction Device. These cleats feature 3mm carbide steel spikes for reliable toe-off and 1.4mm steel coils for flexible landing on the heel. They're made of stretchy rubber for easy-on/easy-off, and can withstand temps as low as -41F. A strap over the top of the foot ensures their traction will stay put no matter what.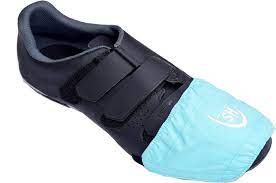 Shoe Hoodies
Ever wonder how a runner can keep rain and slush out of their shoes all winter long without wearing plastic bags on their feet? Shoe Hoodies are the answer. They're made with the same polyester used for premium ski jackets, so they're water resistant as long as he doesn't submerge his foot in a puddle. They are affixed to the toe box of his shoes with adhesive hook-and-loop strips so he can easily remove them when the weather is nice.
For His Cross Training
These aren't running gifts so much as overall fitness gifts. After all, any runner's training plan should include cross training, and these gifts will help him with his fitness goals.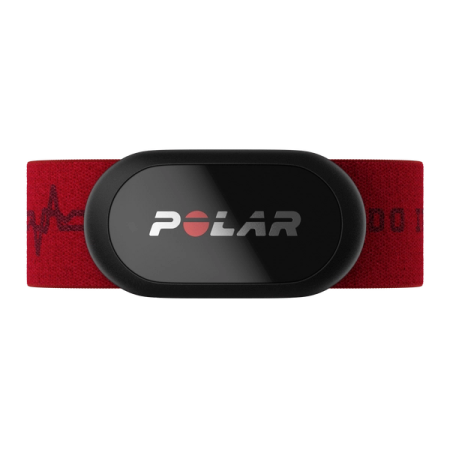 Polar H10 Heart Rate Sensor
It's true that some runners are data nerds, and the Polar H10 Heart Rate Sensor provides accurate data recording for running, high-intensity workouts, rides and more. It's engineered with Bluetooth and ANT+ making it compatible with many fitness trackers, and even his Peloton for more health and performance data on the Tread or Bike.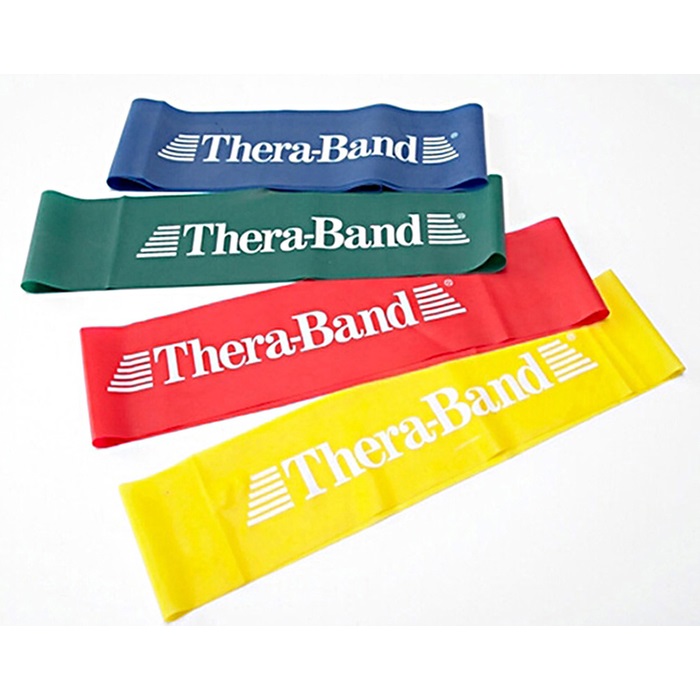 Thera-Band Professional Resistance Bands
Since gifting weights is heavy and excessively expensive, why not give the gift of lightweight and portable mini bands? Thera-Band Professional Resistance Bands can be used for resistance training at home, at the gym and even on the road. They're perfect for strength maintenance or rehabbing after injury. We like these because they're wider than some others on the market, so they're less likely to roll up while he's using them.
For His Trail Runs
Lightweight items are the way to go to keep your favorite trail runner light on his feet and moving fast.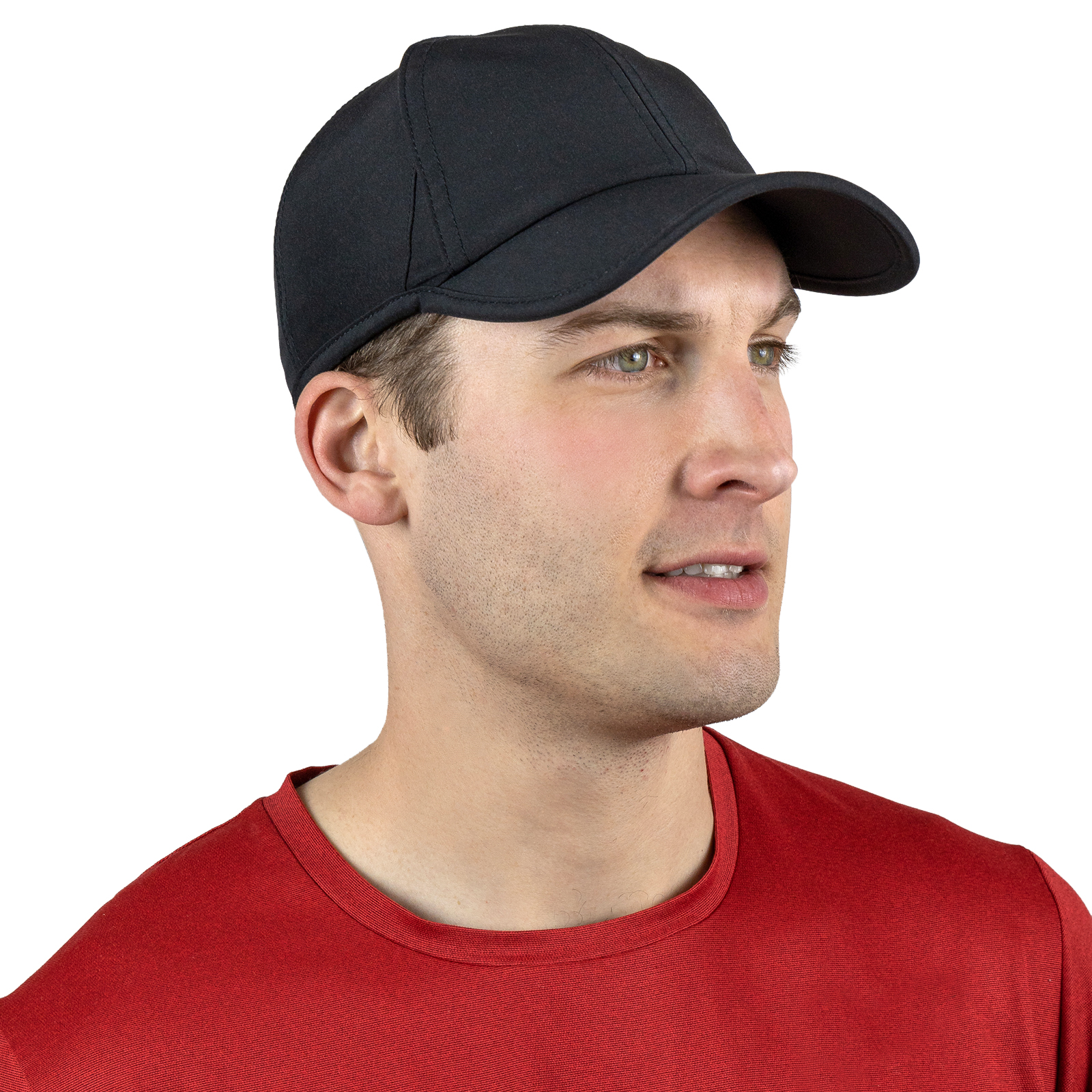 TrailHeads Men's UV Protection Running Hat
A brimmed cap is a must-have for any runner, and our Men's UV Protection Running Hat fits the bill. This lightweight, moisture-wicking and quick-drying hat features UPF 50+ protection from the sun's harmful rays. It is engineered with an inner sweat band to keep sweat out of his eyes, and the dark underbill reduces glare. In this hat, he'll be ready for anything the trails throw at him, and he won't even notice he's wearing it.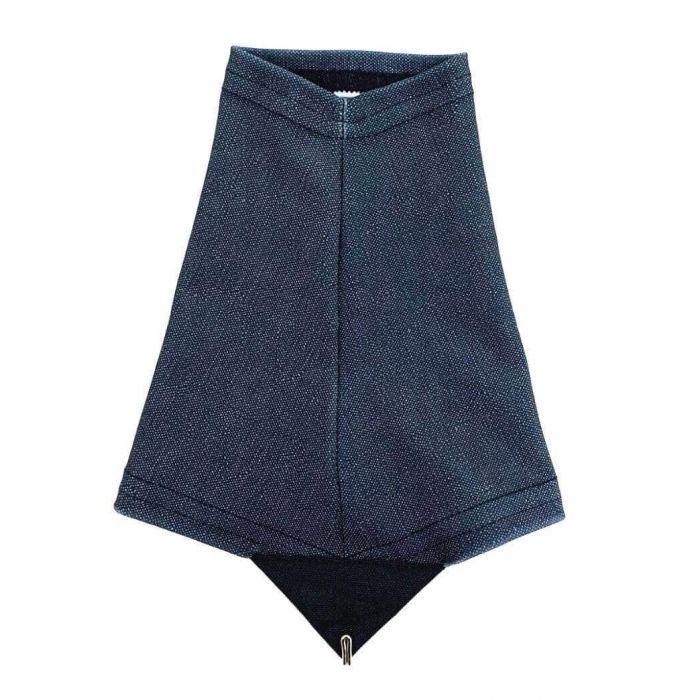 Gaiters
Gaiters are an underrated but ultra-helpful bit of running gear that every trail runner should have. Dirty Girl Gaiters are our pick to prevent debris from making its way into his shoes, keeping feet clean and chafe- and blister-free. Don't let the name fool you – these gaiters are perfect for men, too. They work best with trail running shoes and low- to mid-ankle hiking shoes.
For His Safety
Visibility to motorists, walkers and other runners for early-morning, late-evening and night-time runs is non-negotiable. These gifts will help keep your runner safe.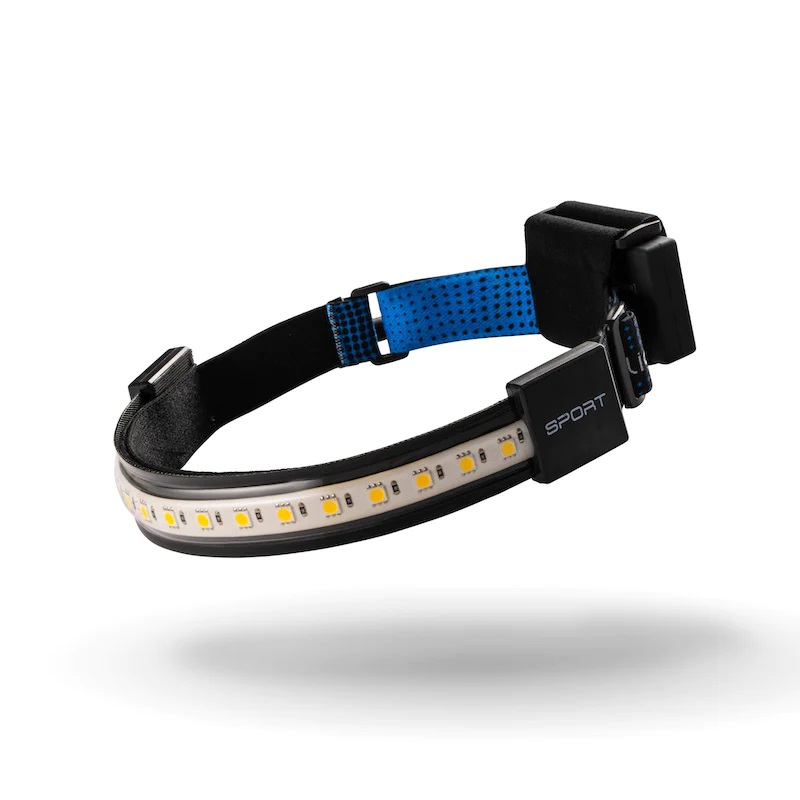 Lightbar Sport Headlamp
He'll have zero visibility issues when he runs in the Lightbar Sport. This rechargeable headlamp offers 360 degrees of lumens and lays flat, so it's bright, bounce-free and comfortable for extended wear. We love the IPX4 water-resistance rating because it can survive sweat, rain and snow, no problem.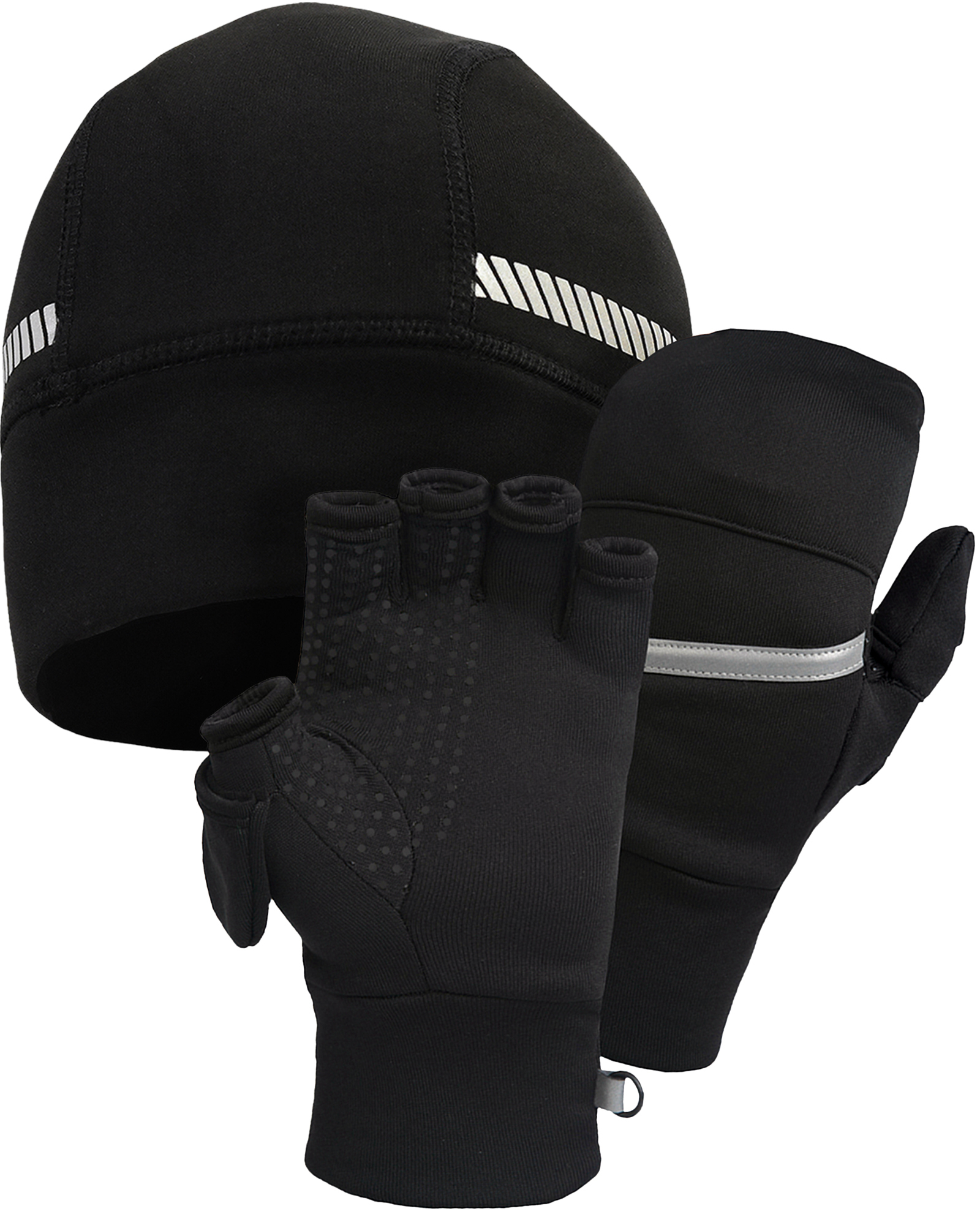 TrailHeads Men's Convertible Mittens and Running Beanie Reflective Gift Set
Running gear with reflective details is an easy way to add visibility to his wardrobe. Our Men's Convertible Mittens and Running Beanie Reflective Gift Set is the perfect way to light him up and keep him warm. The convertible mittens easily change to fingerless gloves when he needs to access his phone or keys, and the skull cap features a double-layer ear band for insulation when he needs it most. Both items have reflective accents and are designed for wear in temps as cold as 20F.
Still not sure you've found the perfect gift for the runner in your life? You can do no wrong when you pick a gift from our TrailHeads shop for men to help him take the trail less traveled.