A couple weeks ago we had a photo shoot at one of our favorite places in Litchfield County, Kent Falls State Park! Early in the season and a weekday, the falls were remarkably uncrowded, but gushing due to all of the rain we've had this spring.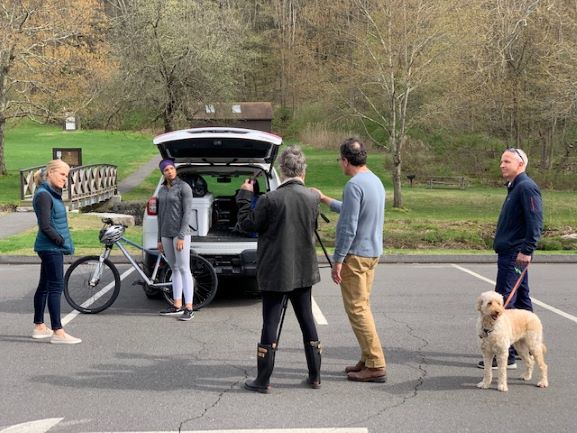 Our TrailHeads running club had scoped out the site a week earlier to find all the best spots for photos ahead of the shoot.
This was the first photo shoot we have ever done outdoors and it was a fun new challenge for our team- figuring out what we had to bring, how to organize the outfits and what shots we wanted to get.
We put our model Cienna, and our photographer, Ren through quite the workout, making them hike up and down the path along the falls in a race against the fading, afternoon light.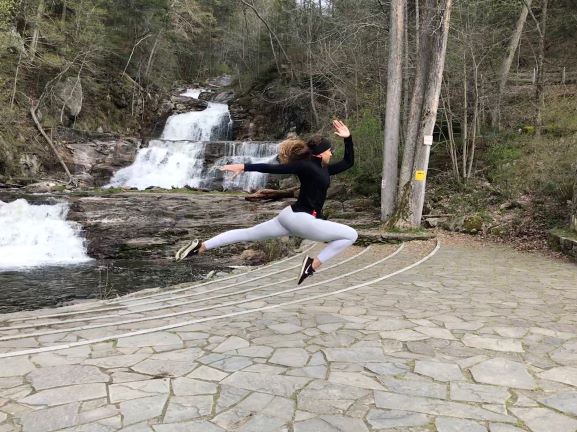 Winnie the adventure dog was, of course, along for the outing, alternately posing and photo bombing as she pleased and desperately trying to persuade us that we should be swimming, or at least properly hiking.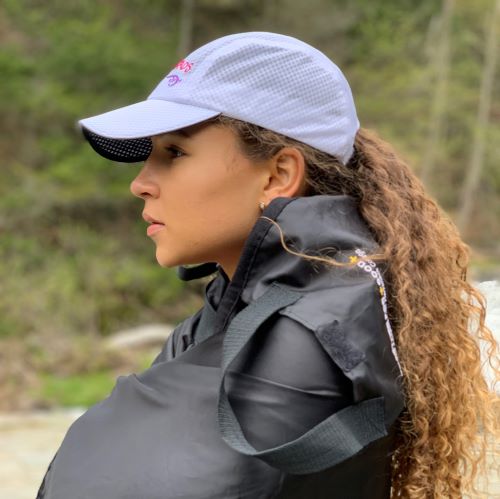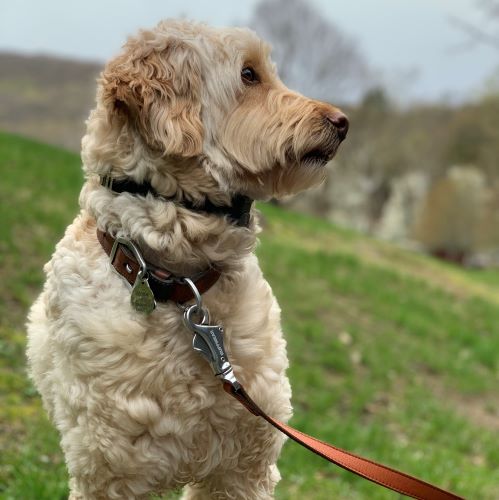 On paper our goal was to show off some of our new and improved women's running caps (most notably our folding bill cap) and various helmet friendly ponytail headbands. In truth it may have been an excuse to spend the day outdoors and remind ourselves why we enjoy being located in this northwest corner of CT.