My husband and I have three dogs we run with. We usually go in the early morning hours in the woods and fields near our house that belong to a private school. They get along well with other dogs…and look forward to their morning "playdates" when we meet up with other "regulars" walking or running with their dogs in the same area. Our morning runs have become a routine that we all enjoy. Here are five great reasons to make your dog your training partner!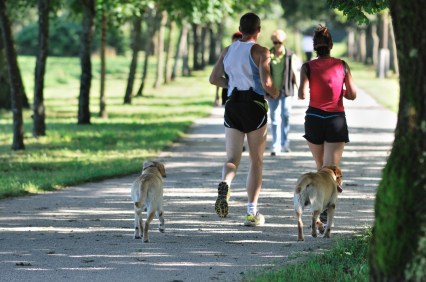 They keep you motivated. A dog that wants to go for his run does not take no for an answer. If he's used to going every day, he's waiting by the door. A dog is a training partner you can't say no to!
They make it fun. Have you ever watched your dog run? When our dogs know we are getting ready to go, they get so excited! Tails are wagging, they're jumping around by the door, making little happy noises….and then once they're out the door, it's no holds barred joy! It's like watching the excitement of a toddler on Christmas morning, every single day!
Runs are good bonding time. I think our dogs like to run as much as we do, if not more. Our runs are our special time together, without the rest of life's interruptions. As with people, when you spend a lot of time with your dog, you're going to have a closer relationship.
It's safer. Personally, as a woman, I don't like to run alone, especially in secluded areas. If I'm going out by myself, I'm taking a dog with me. The other day, I tripped over something in the woods and fell face forward. One of my dogs was with me, and instantly came bounding back to me…and sat with me while I caught my breath. If I had not been ok, I would be willing to bet my dog would have either stayed by my side, or headed home for help. And there is always the "you never know factor." My dogs are very friendly, but I have no doubt in my mind they would protect me if they felt I was threatened in any way.
A tired dog is not as mischievous. We have a one year old puppy who has an unending supply of energy. He's a German Shepard / Golden Retriever mix, and very smart. He's into everything. We have an electronic dog door that goes into our yard, and so he goes in and out as he pleases. Our yard is often littered with "toys" he's found around the house…a box of cereal from the pantry, shoes that were left out, plastic cups…I once even caught him trying to bring a broom through the door. If he goes for his run in the morning, I do find he gets into less mischief during the day.
What about you? What are your favorite reasons for running with your dog?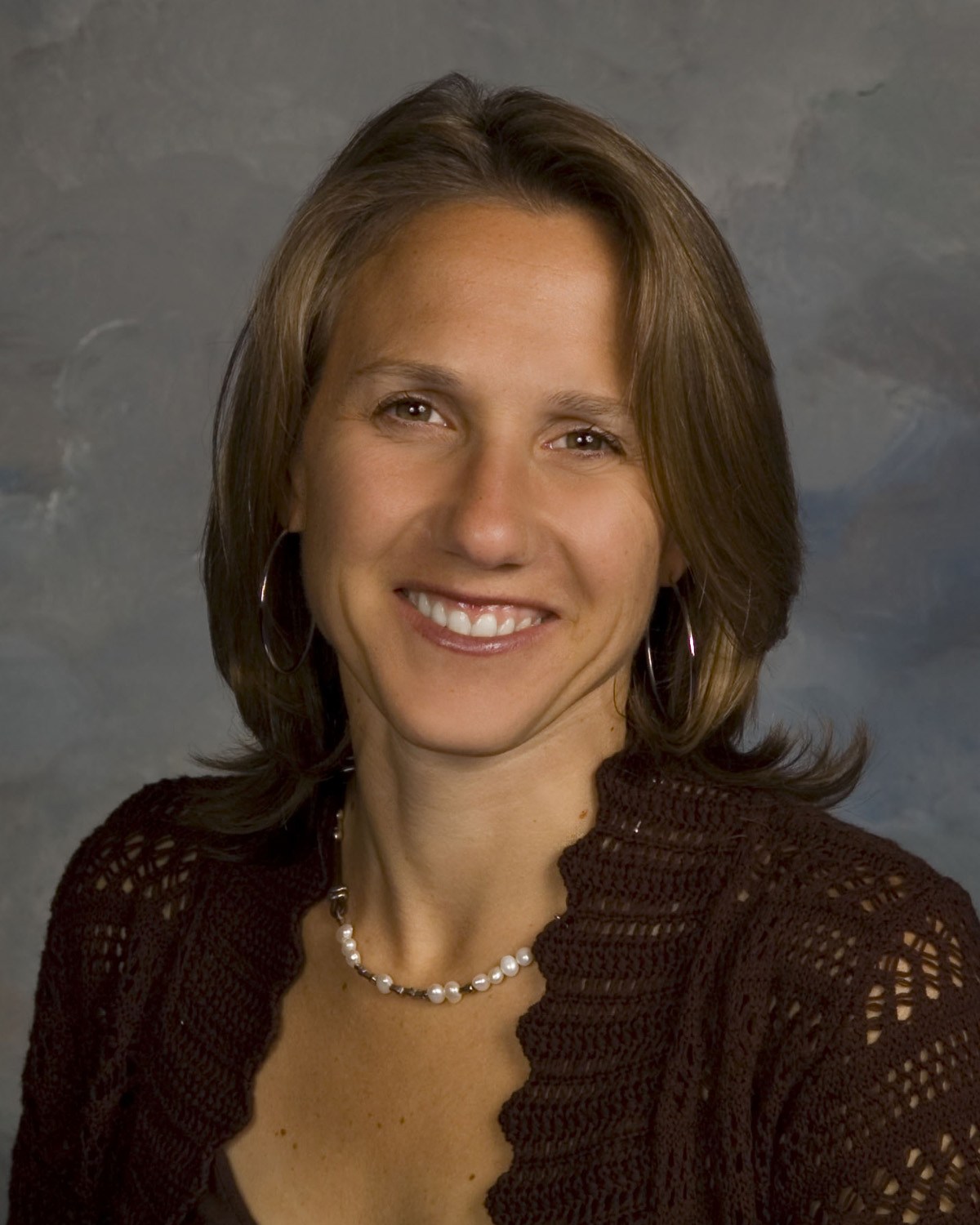 Michelle is a long time runner who lives with her husband, 3 children, 3 dogs and 4 cats. She and her dogs have been training partners for years.
Catch up with Michelle on her blog A Dish of Daily Life, and you can also follow her on Twitter @dishofdailylife or Facebook!