Train year-round with these tips for safer early-morning and nighttime runs.
Whether it's winter and you have limited daylight hours, or mid-summer and you're maximizing cooler temps at night or early in the morning, considering safety while running in the dark is important. According to the CDC's resource for pedestrian safety, in 2020, more than 7,000 pedestrians were killed in accidents involving a motor vehicle, and most pedestrian deaths occur in urban areas, on roads where higher speeds might occur, and at night.
Statistics like these should give you pause, but they shouldn't prevent you from getting those miles done at the time of day that works best for you. There are several things you can do to make running in the dark safer. Here are our top three tips for how to run safely in the dark.
1. Minimize distractions
Some people like to tune out when they run so they're not caught up in thinking about their breathing or performance. For those less-focused runs when the goal is simply to get the time on your feet, that's fine. However, there are a few things you can do to be a little safer, especially when running in the dark.
Free your ears
Listening to music or your favorite podcast is a great way to stay entertained on a run, and some studies have shown that music can boost performance. However, blocking your ears with headphones or earbuds can be dangerous. We recommend running with one ear free or investing in bone-conduction headphones. Either way, you'll be more likely to hear what's going on around you and be able to react, if needed.
Plan your route
Getting lost can create all kinds of unwelcome distractions when you're getting those miles done. It helps to plan your route in advance and have it loaded up in an app like MapMyRun or plotaroute.com.
We recommend picking routes in well-lit areas with sidewalks or wide shoulders whenever possible. If you have the time, drive your route before you run it to familiarize yourself with the sidewalks, shoulders, blind driveways and sharp turns. Or, when you're short on time, using the satellite view on Google Maps and zooming in can help you get eyes on your route.
When running on the shoulder is your only option, it's very important to run against traffic. This is so you can see approaching vehicles and nearly eliminates nasty surprises from behind. However, it's worth noting that this isn't foolproof. Distracted drivers and obscured windshields (think: frost and fog early in the morning) are always a possibility, so it's best to stay alert.
Even if you run the same route at the same time every day and see the same cars on the road, it's always safest to assume they don't see you and take proactive steps to be more alert and visible.
2. Tell your friends
There's safety in numbers, both in terms of visibility and to prevent unwanted attention. If you can, run with a friend or join a local running group for those nighttime and early morning miles. The more people you're running with that are lit up, the more likely a passing motorist is to see you and the more room they need to give you.
When you can't run with buddies, or if you prefer to do your runs solo, it's always a good idea to share your route and plan with a friend. Just texting them a heads up on the time you're planning to start, the route and your anticipated finish time means someone can check in after your run if you haven't checked in first.
If texting someone a heads up often slips your mind in the flurry of getting ready for your run, some running watches feature live activity tracking, or you can use the Life360 app. All you have to do is set up the tracking and send your loved ones an invite to receive notifications when you're on the move. This is handy for them to track your progress at races, too!
3. Enhance your visibility
Now that you have a route planned and shared with friends, it's time to gear up. There are a few different approaches, but a combination of all of them will offer the best visibility for running in the dark. The goal is to achieve 360 degrees of visibility so motorists can see you from all sides.
Lights
There are tons of lights on the market to help runners see and be seen. These include head and chest lamps, clip-on blinking lights, hand-held flashlights designed with ergonomic grips for runners, knuckle lights and shoe lights. Our recommendation is to wear at least one light to improve your visibility of the route, such as a headlamp, and a handful of smaller lights on your back and sides to help motorists see you from any direction.
Bright clothing
Bright and fluorescent colors do a much better job of reflecting light than dark colors, so they make you more visible in low-light situations. You don't necessarily need to be dressed in head-to-toe neon, but adding a brightly colored layer or accessory helps. We have a few bright accessories that fit the bill, and some even include reflective elements to enhance visibility.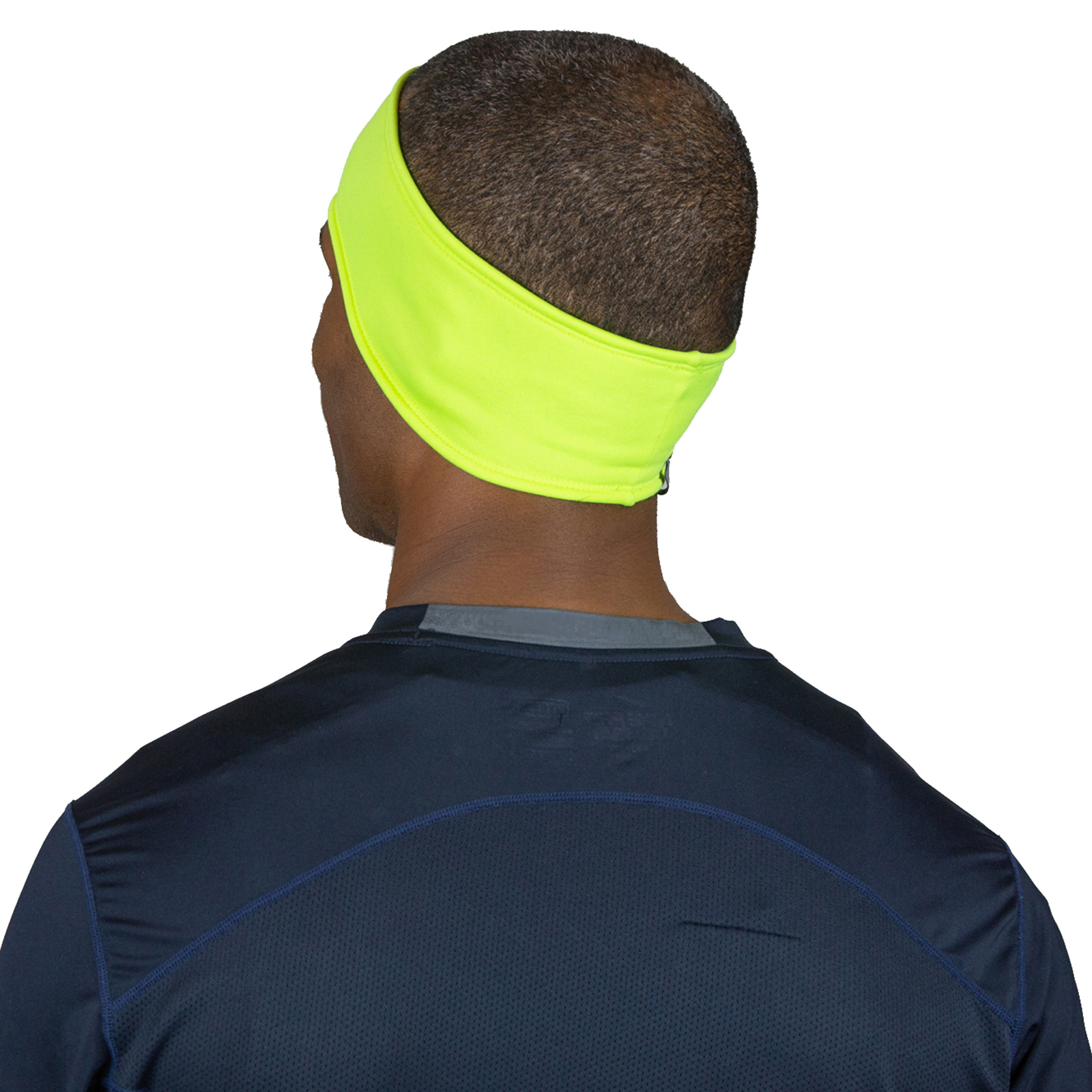 Reflective Accents
There are tons of reflective vests and straps that can be worn over your clothes to make you stand out when light hits you. Running apparel often has small hits of reflective accents, too. We've worked reflective elements into many of our styles to make it easier for you to light up the night. Here are our picks for our best reflective gear.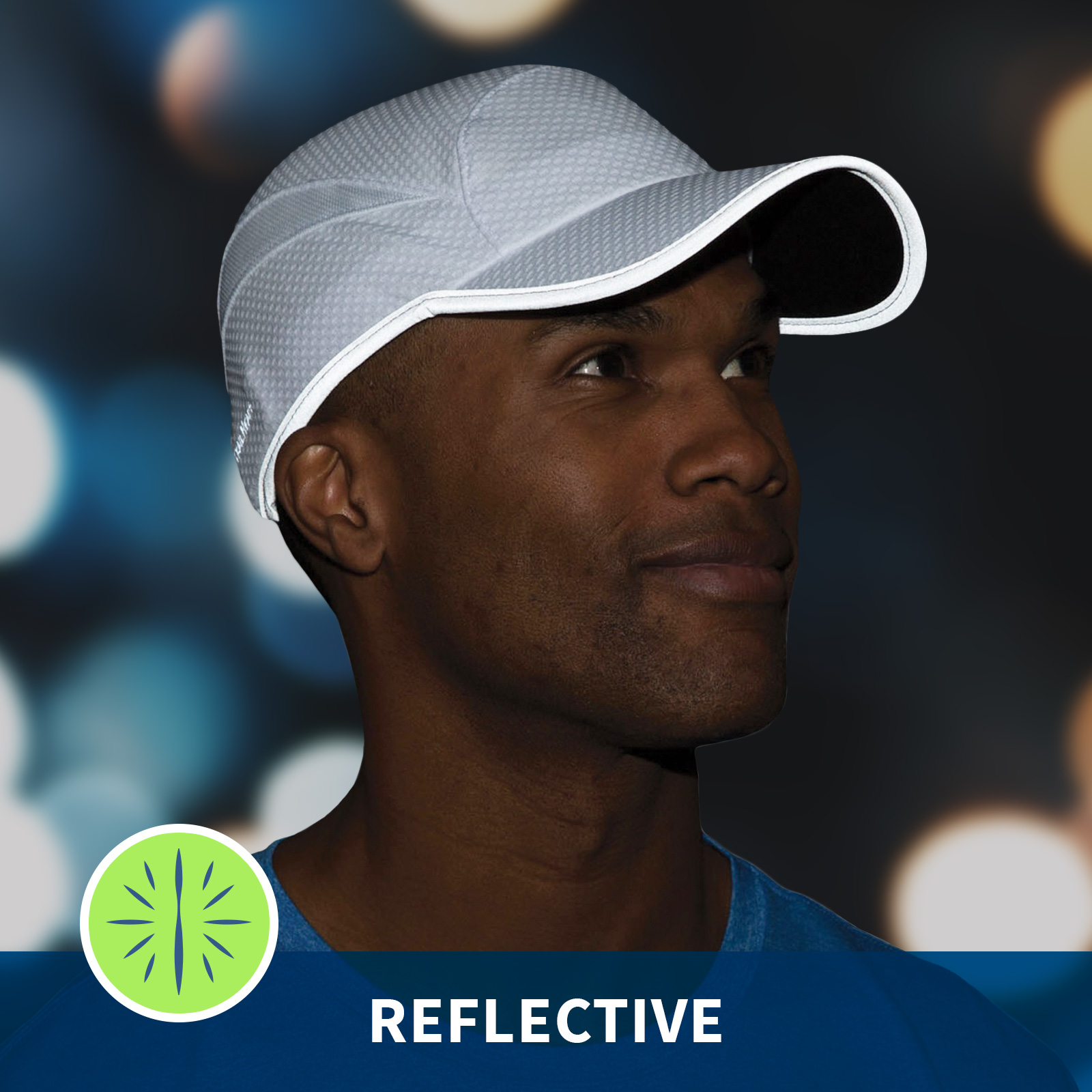 Staying safe while running in the dark takes a multi-faceted approach. Making a plan and sharing it with friends, being aware of your surroundings and pumping up your visibility will all go a long way in helping you run safely in the dark.
Check out our blog for more tips to help you take the trail less traveled.